Description
Succulent Cuffs, Bracelets, and Corsages are fully customized to your needs!
Pick your style, colors, etc...
Email us AFTER you order (or put requests in the notes at checkout).
Succulent Cuffs, Corsages, Bracelets look amazing and last for weeks.
After that, remove and plant the succulents, and your memories will grow!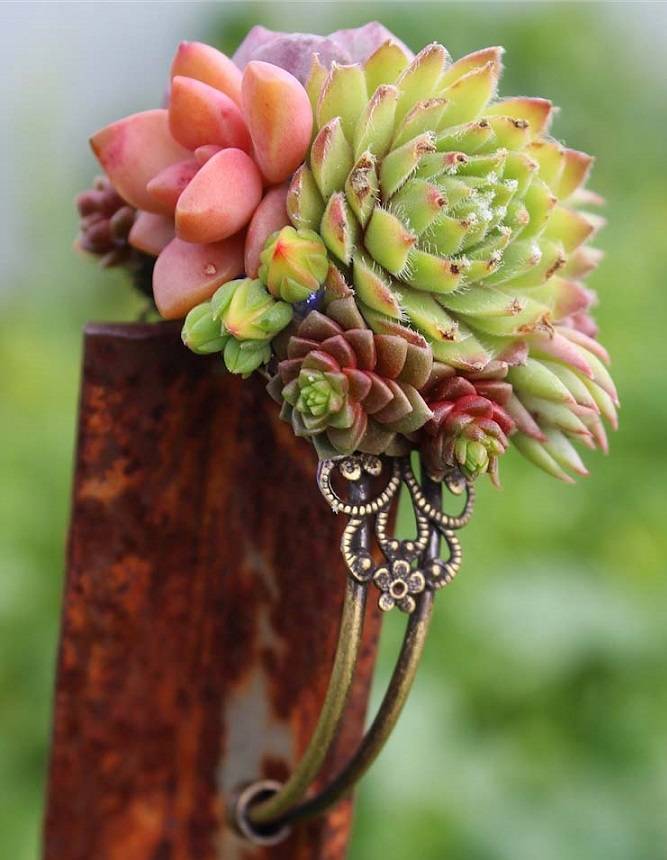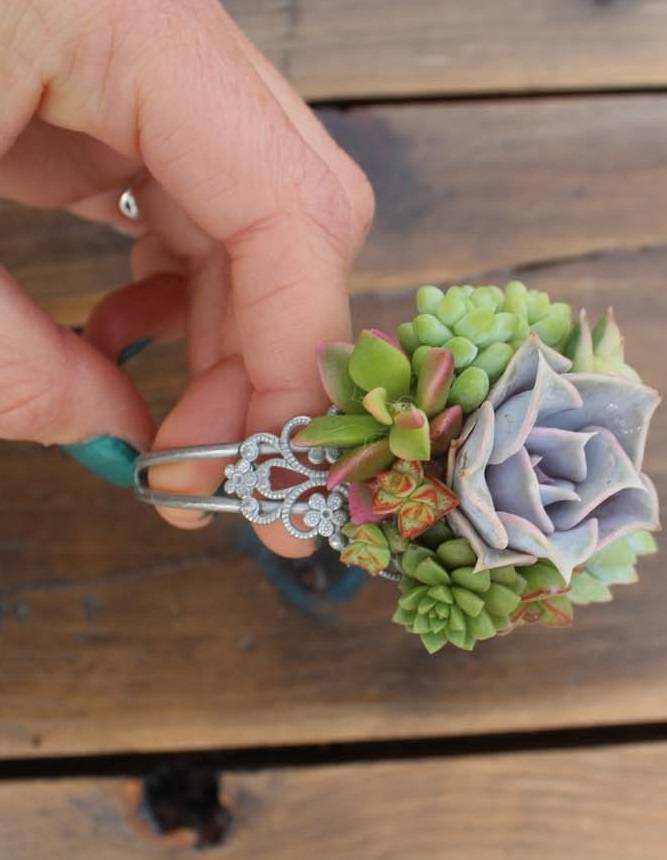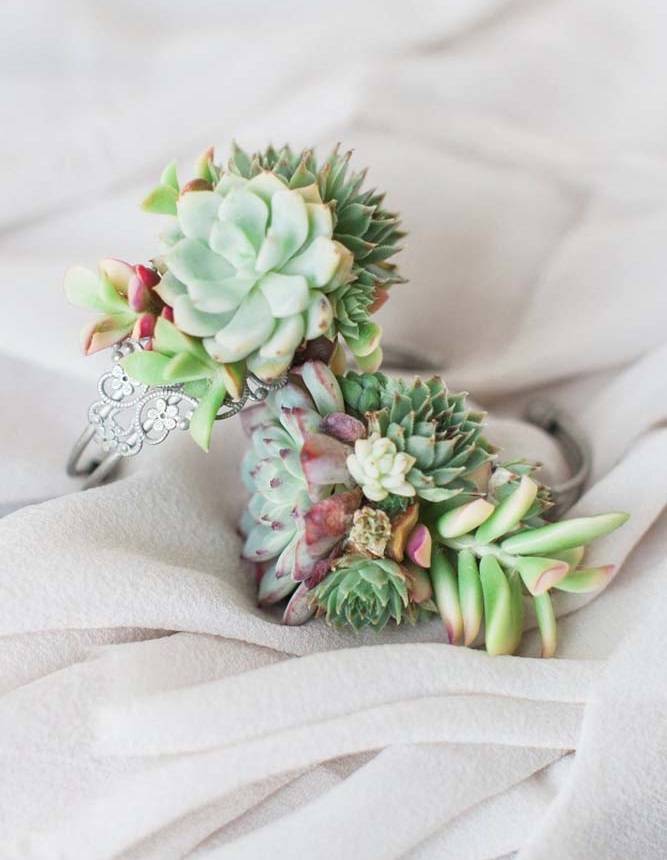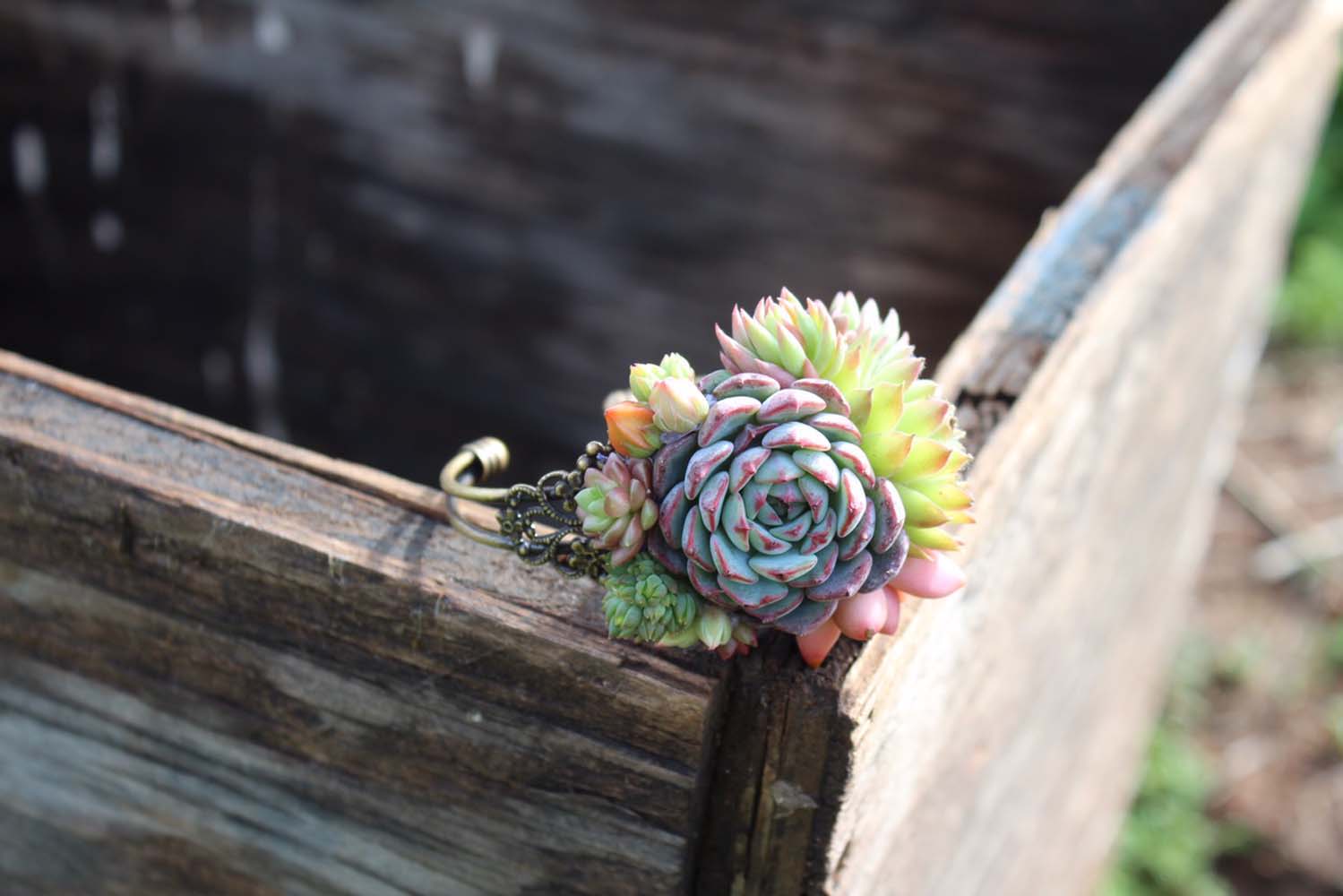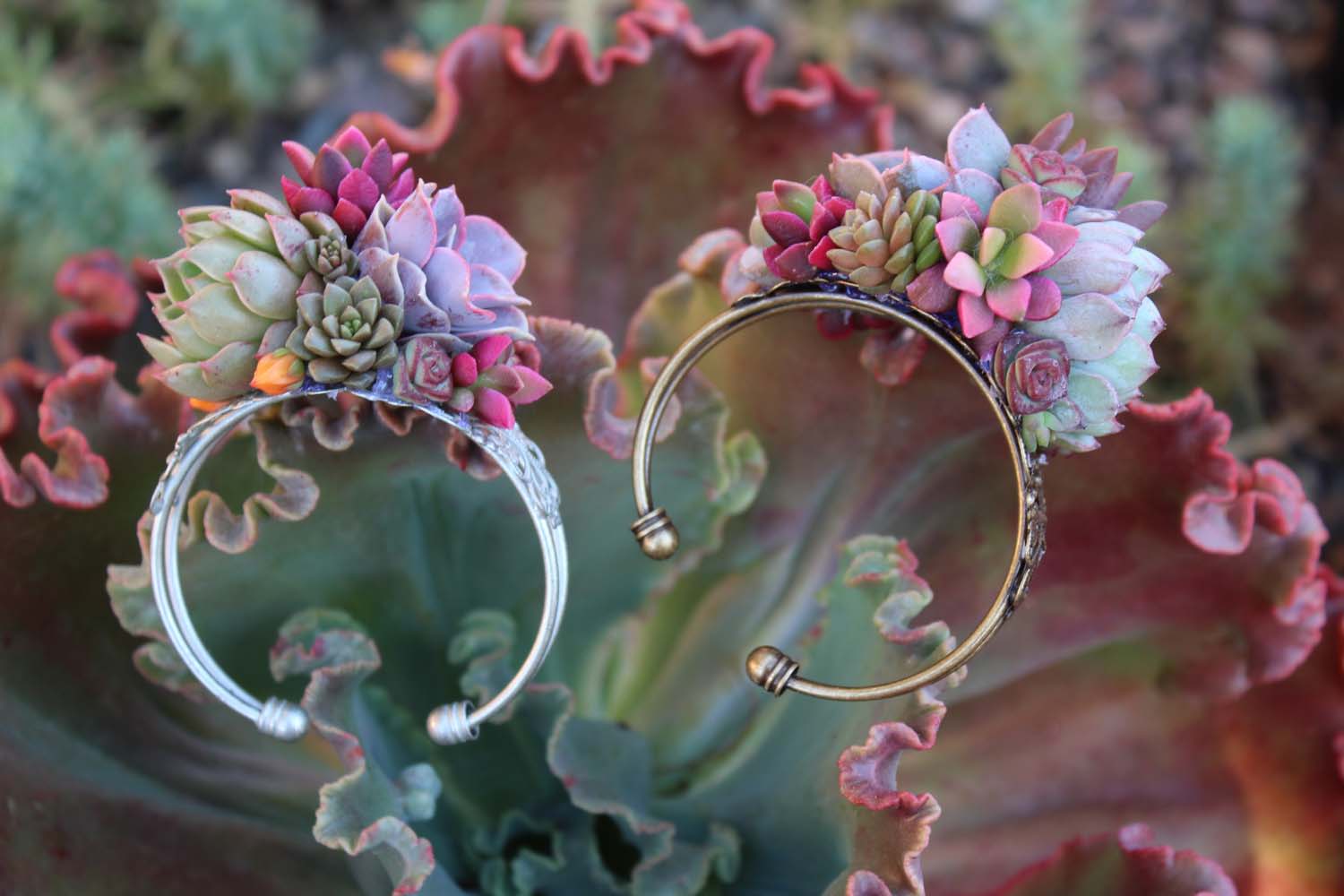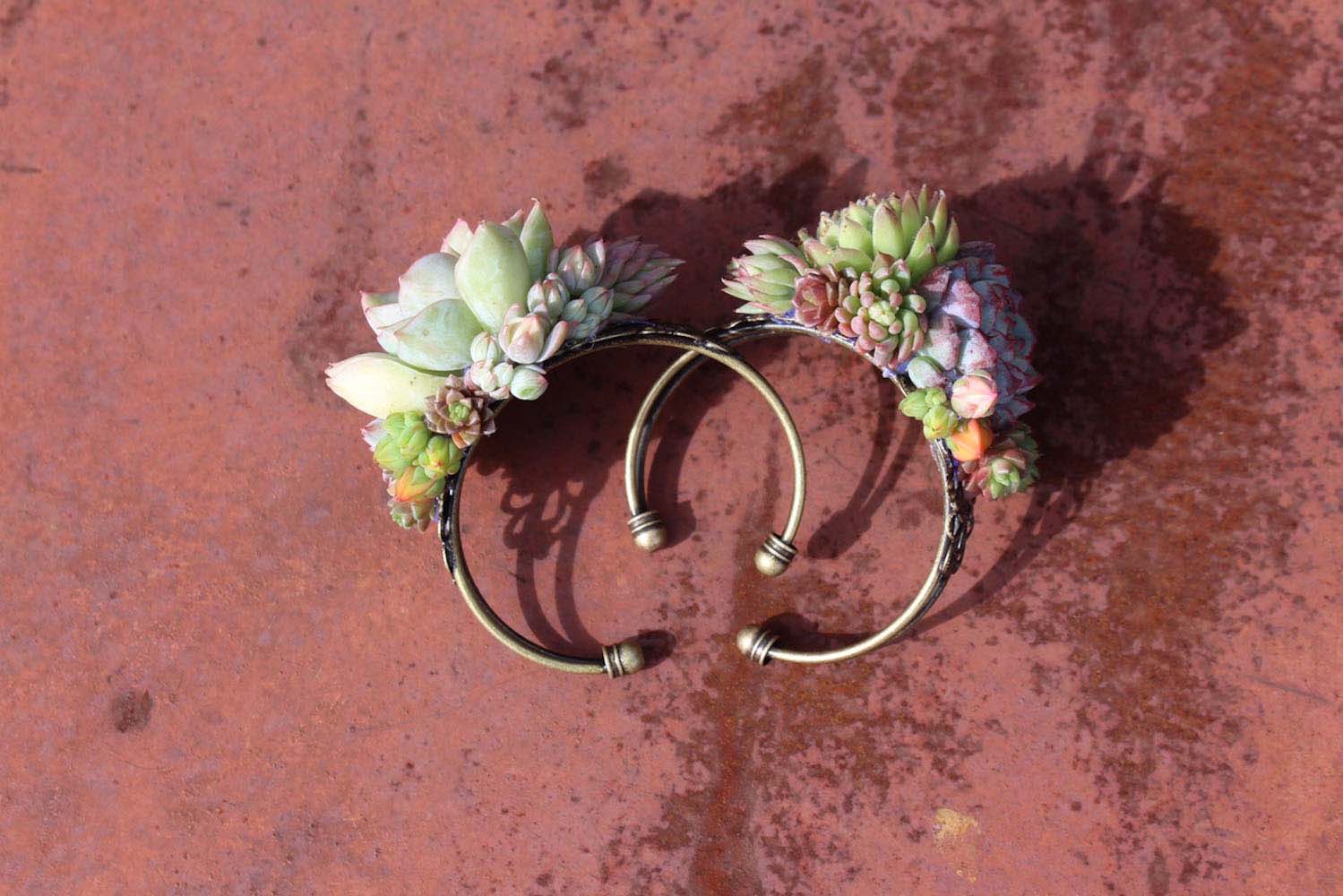 * All arrangements made by: *
She is our AMAZING succulent wedding arrangement florist and we're blessed to work with her.
She creates all our succulent bouquets, boutonnieres, corsages, hair combs, crowns, cuffs etc...
All these items are hand crafted offsite. We vouch for her amazing work and know you'll be blown away by the product.
Don't Wait!
Order today and we'll delay shipment for your event.
People Love Our Succulent Cuff Corsage Bracelet - Live! Have a Read:
Amazing!
The bracelet was for my son's senior prom - his date loved it! Unique and beautifully made! Great customer service as well! Highly recommend!
Beautiful and unique
The succulents are more beautiful than any I have seen and arrived in perfect condition. It is really stunning!
Beautiful Bracelets for Mothers of the Bride & Groom!
We ordered two of these succulent bracelets for our mothers of the bride & groom, and they turned out so beautifully! Our moms loved them! Amber did such a great job with the design, and they really look even better in person than in the pictures. Thank you!
Great service, gorgeous product!
The Succulent Source and Amber were super responsive and the product was shipped and received right on time. They held up beautifully until our big day. They were well constructed and just gorgeous. Just a note, if you have very thin bridesmaids, these will be big, even when squeezed to make as small as possible.
Payment & Security
Your payment information is processed securely. We do not store credit card details nor have access to your credit card information.