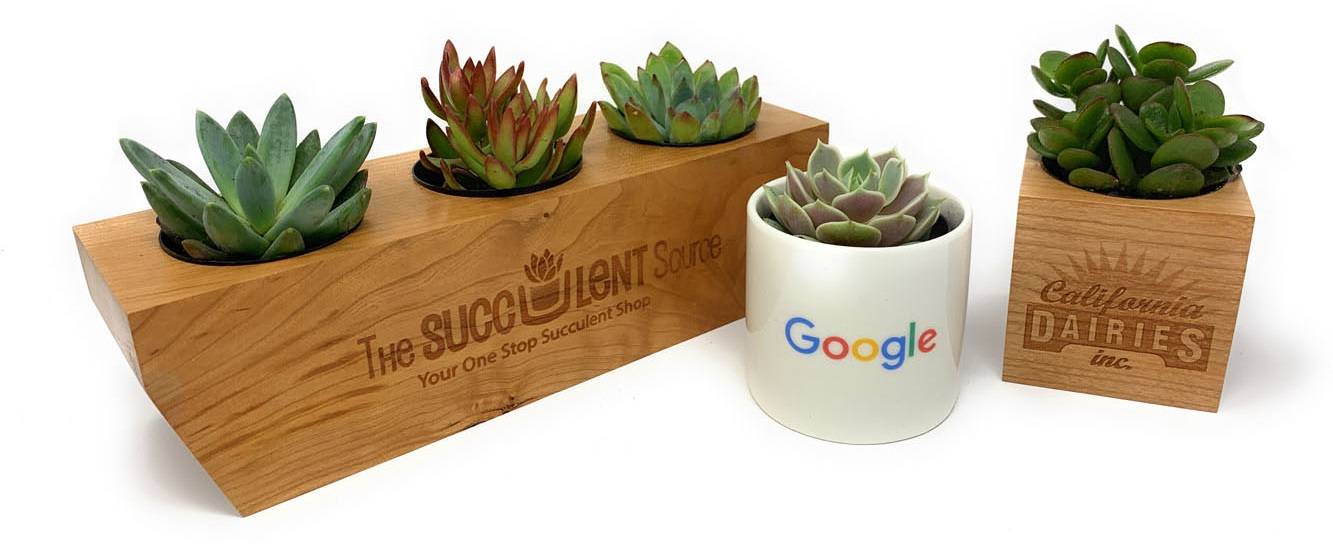 Succulents are the Perfect Corporate Branded Client Gift
20 or 200,000? No Problem!
From 500 plants to 500 addresses or 1,000 plants to 1 address.
You can even ship them all at once or stagger over time!
Quick and Easy to Prepare
Our corporate favor options are as easy as dropping them into the pot. No mess no fuss!  
Options for all sizes & budgets
With various product options, we can deliver a custom product, at a great price.
Add Company Flyers or Cards
Need to include a company card or mailer? No problem! Just ship them to us.
This favor has wow factor, it comes as a premade arrangement. Perfect for the office or home.
Succulents are MINI AIR PURIFIERS?
They are one of the FEW PLANTS that produce oxygen 24/7 - DAY AND NIGHT.
These are perfect DESK TOPPERS that keep you HAPPY AND HEALTHY!
HASSLE FREE ISSUE RESOLUTION
OVER 15 YEARS OF EXPERIENCE
Cultivate Customer & Client Goodwill.
Employee Appreciation

New Client Acquisition

Motivational Gifts or Awards

Thank You Gifts

Giveaways

Company Picnics and Meetings

Brand Awareness

Office Recognition Gifts