Succulents of the Month Club Subscription Box
Our monthly succulent club subscription box keeps your home, office, or garden full of life.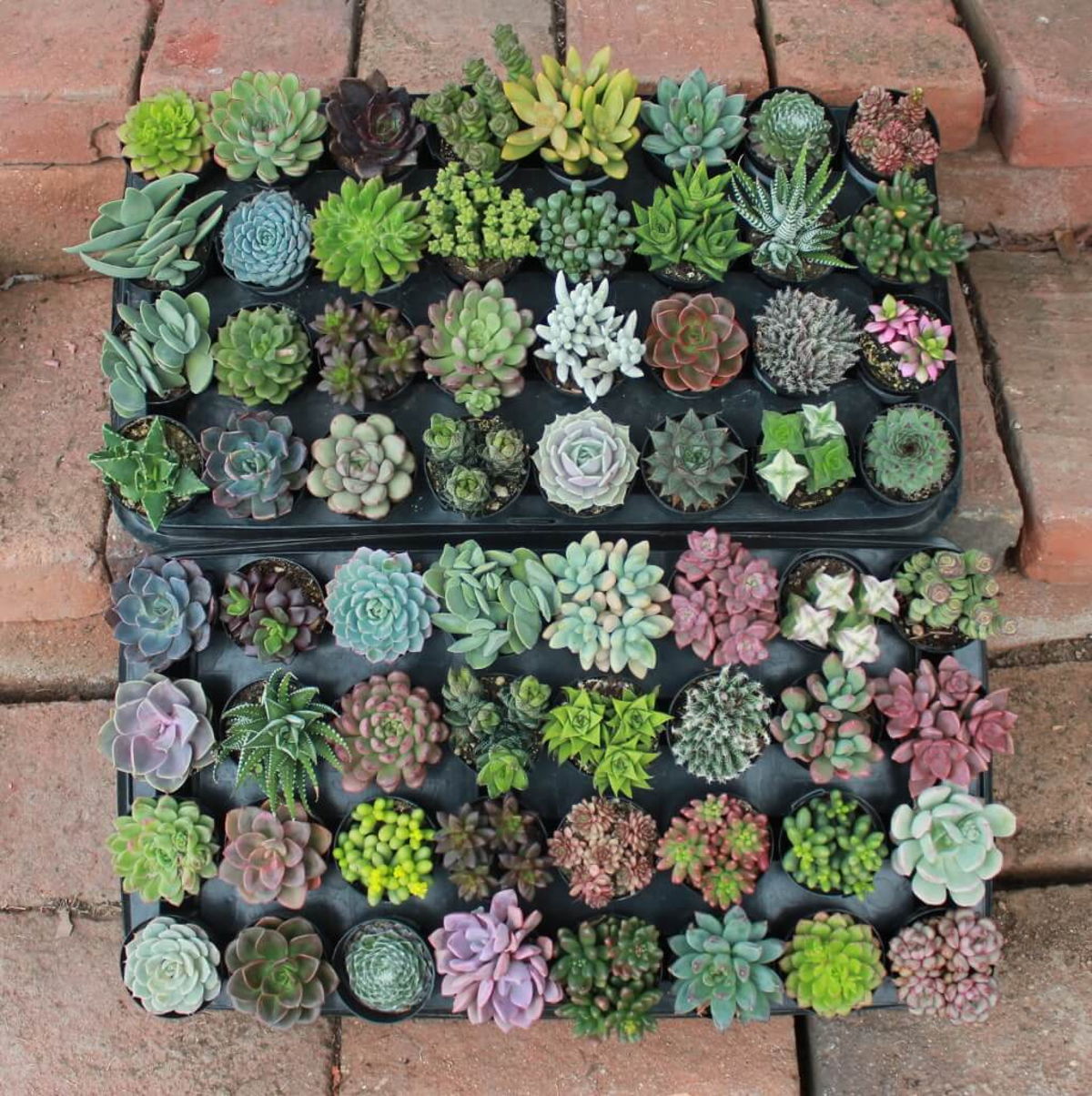 What are the benefits of the succulent club?
SUCCULENTS - Five (5) handpicked unique succulents delivered each month from our 2.5" mature collection.
 
VARIETY - No repeats here! ...over 60 unique succulents available. If variety is the spice of life, then consider your space spiced.
 
KNOWLEDGE - Each succulent arrives labeled with a plant name and care info. To gain additional instruction on each plant visit our site.
 
MEMORIES - Living plants will be with you for years to come!
 
DAILY SMILES - It's a scientific fact that you smile every time you walk by a cute succulent.
How do I sign up?
Click the "Subscribe Now" below.
 

Pick how often - (3, 6, or 12 months)


 
Choose a payment plan:

Monthly - We bill your credit card each month.

PrePay - Save 5 - 10% by paying all at once.
 
Subscribe.

***Sending as a gift? Enter their address in shipping at checkout!
 
Succulents ship the first week of each month for the until your subscription ends.

*** You must sign up by the 31st of the previous month to get a shipment the first week. Example: you join August 2nd, you won't get a shipment until Sept.