Description
Succulent Bouquets are fully customized to your needs!
Pick your size, colors, etc...
Email amber@thesucculentsource.com AFTER you order.
Want to add some fresh or fake flowers to the succulent bouquet?
No problem, but there is an additional fee.
Succulent Bouquets are made up of :
Small - (14) 2.5" succulents
Medium - (18) 2.5" succulents
Large - (21) 2.5" and (1) 4" succulent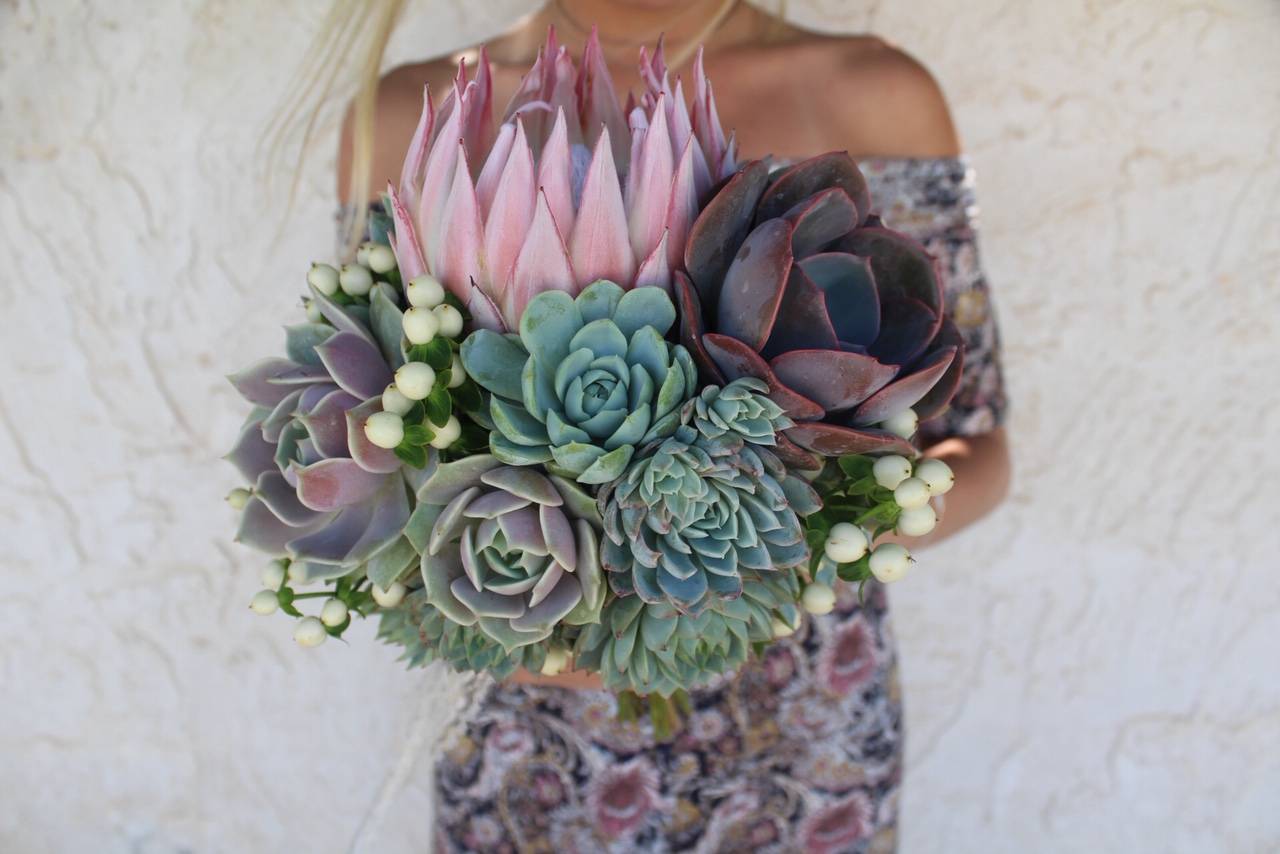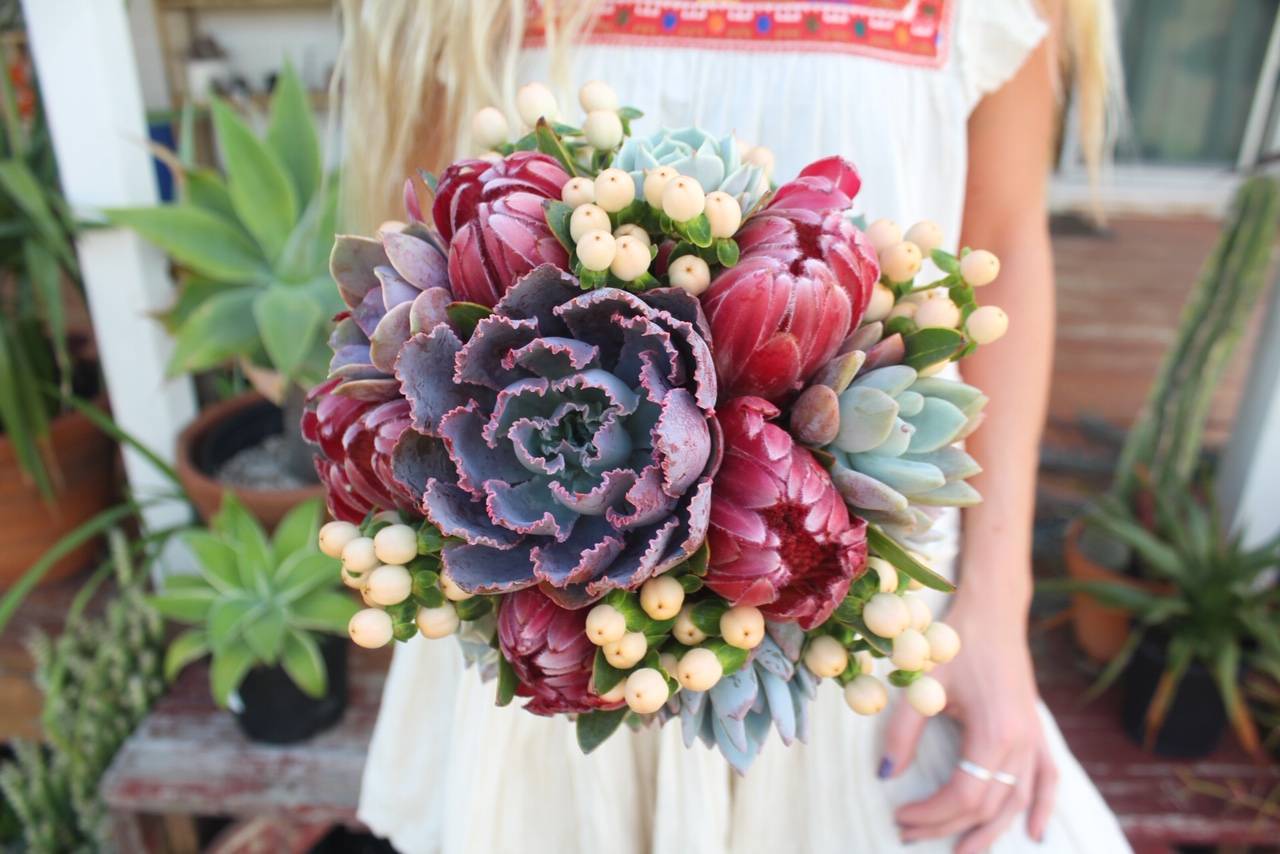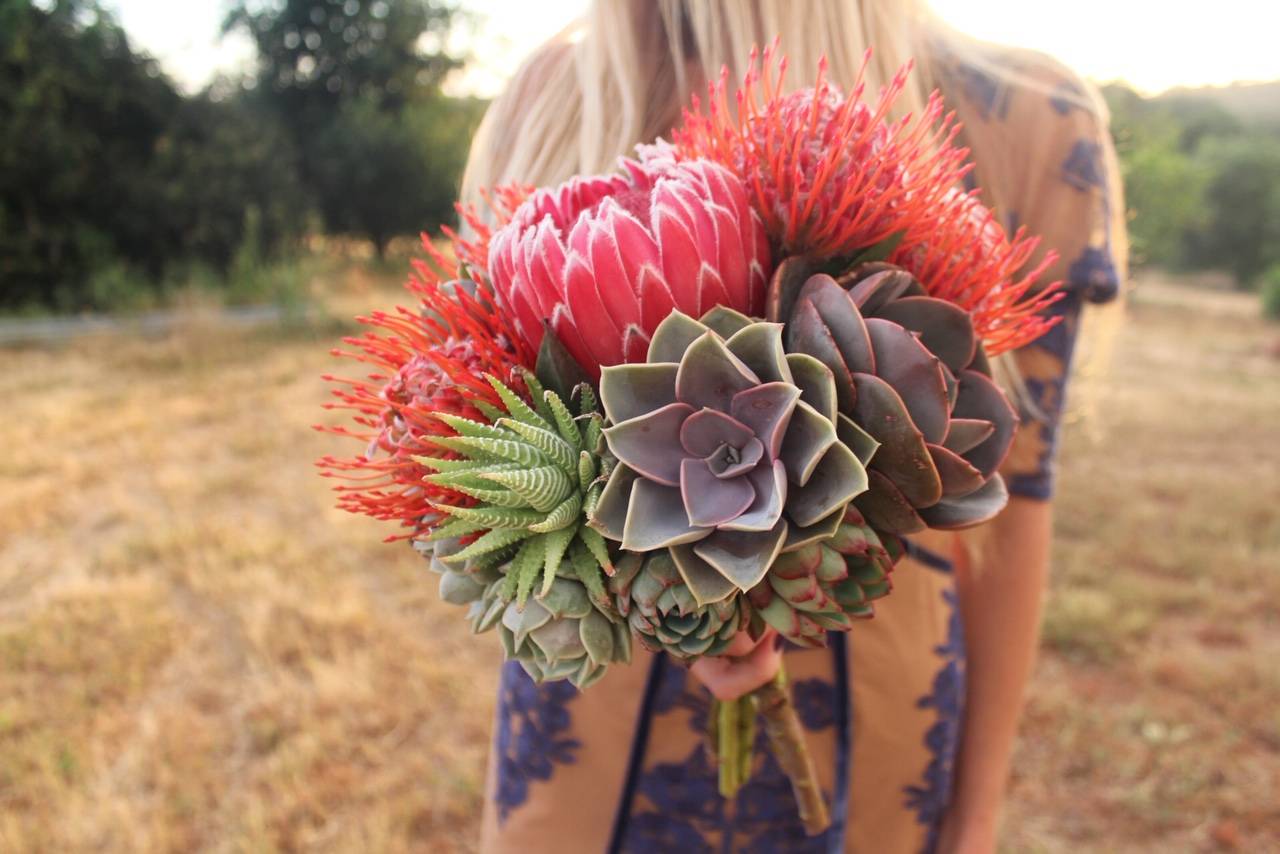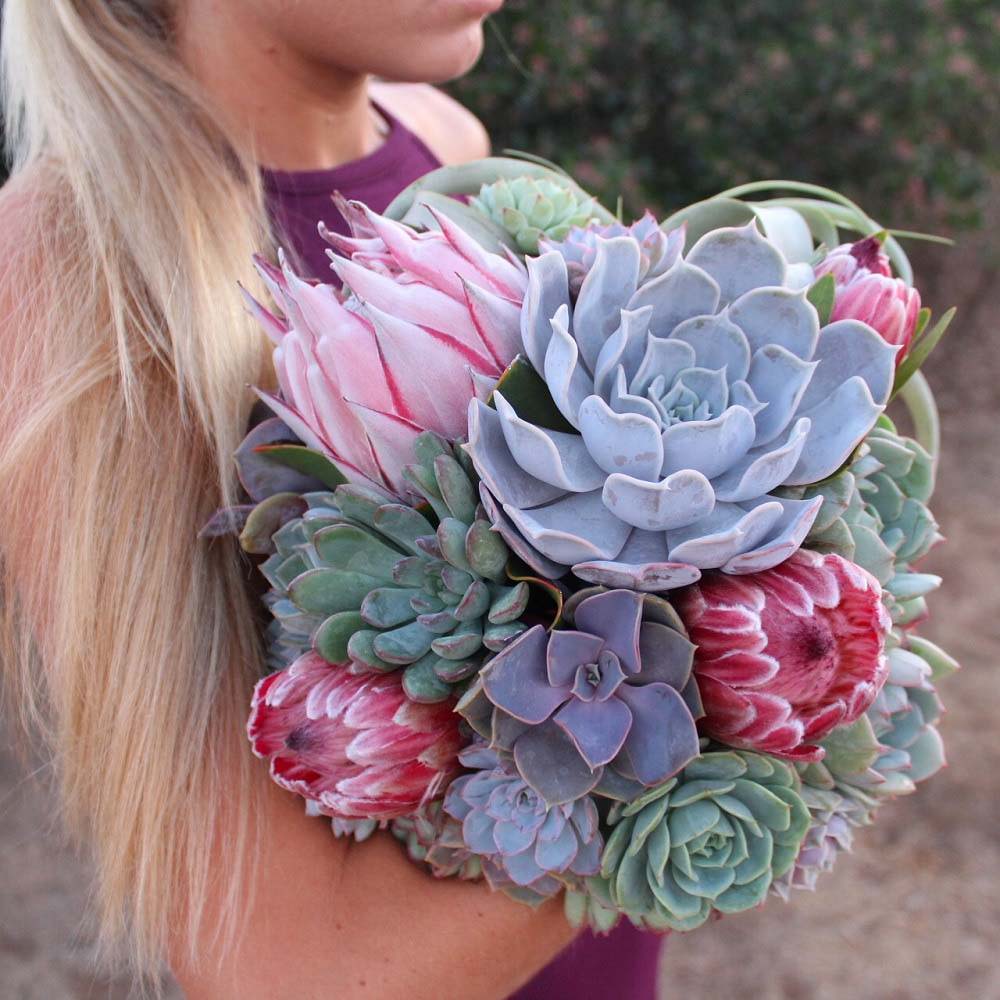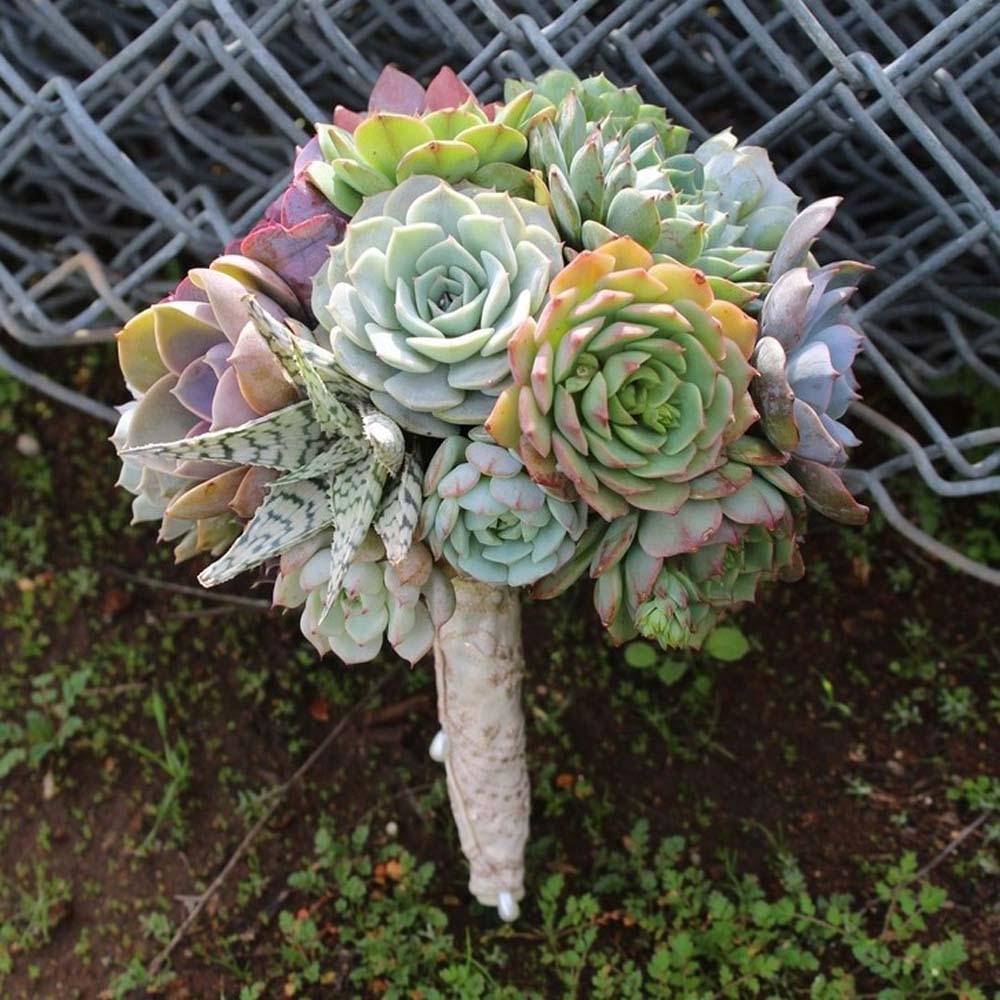 Don't Wait!
Order today and we'll delay shipment for your event.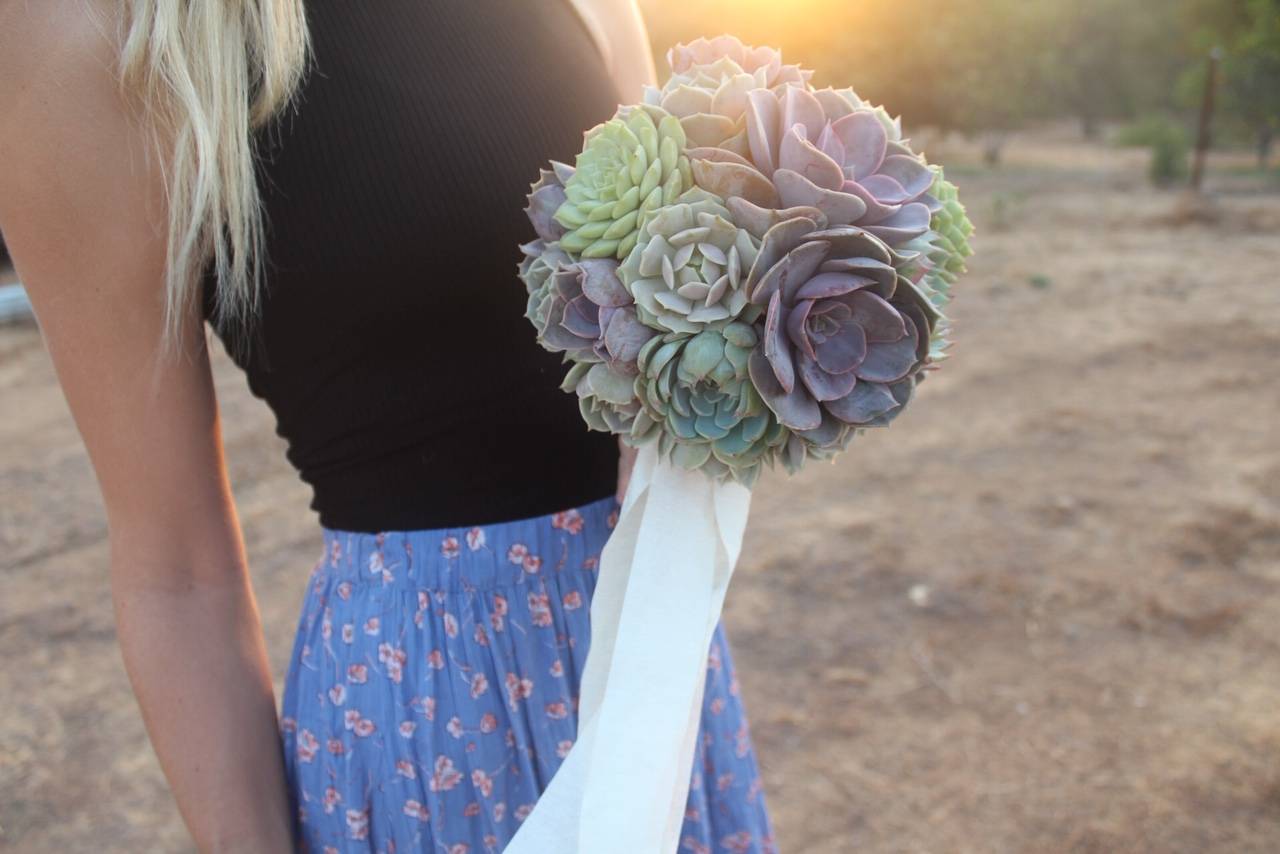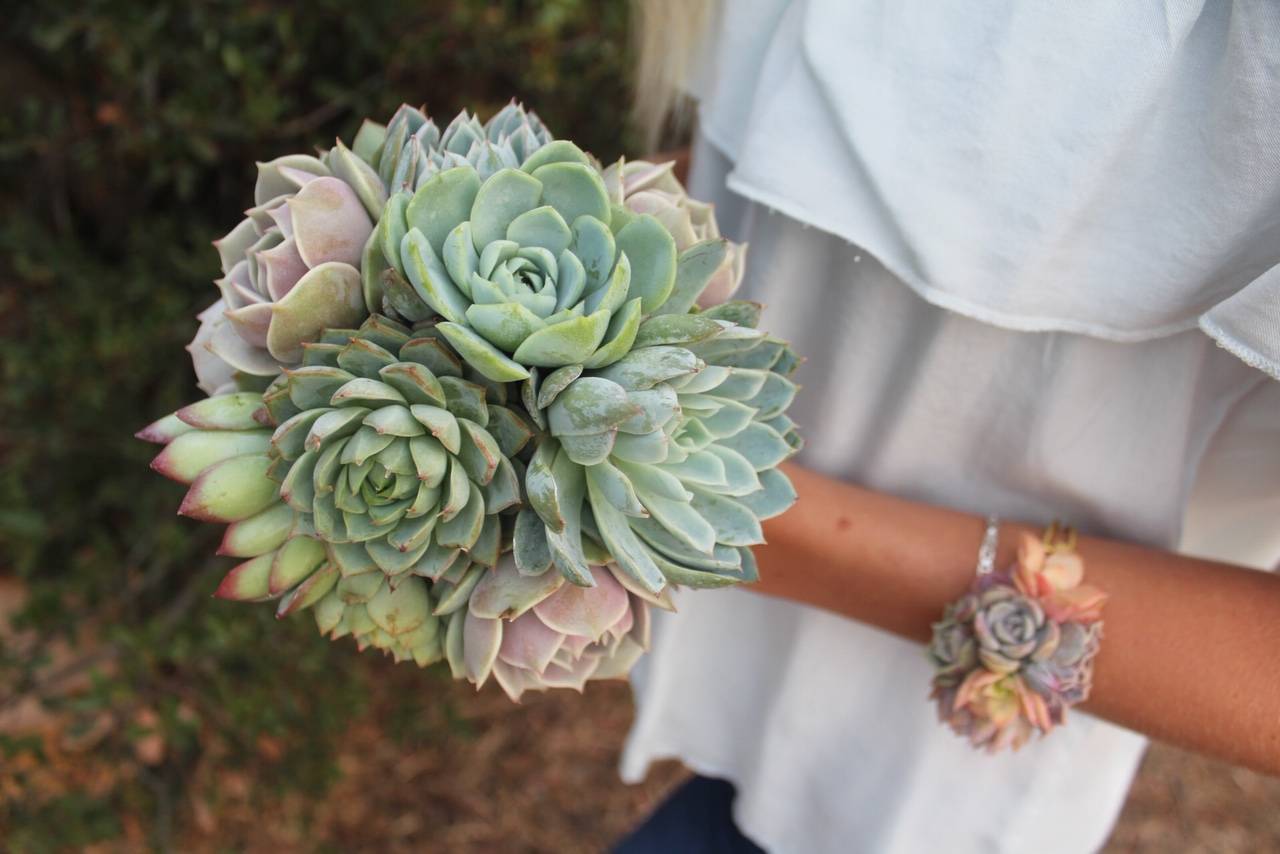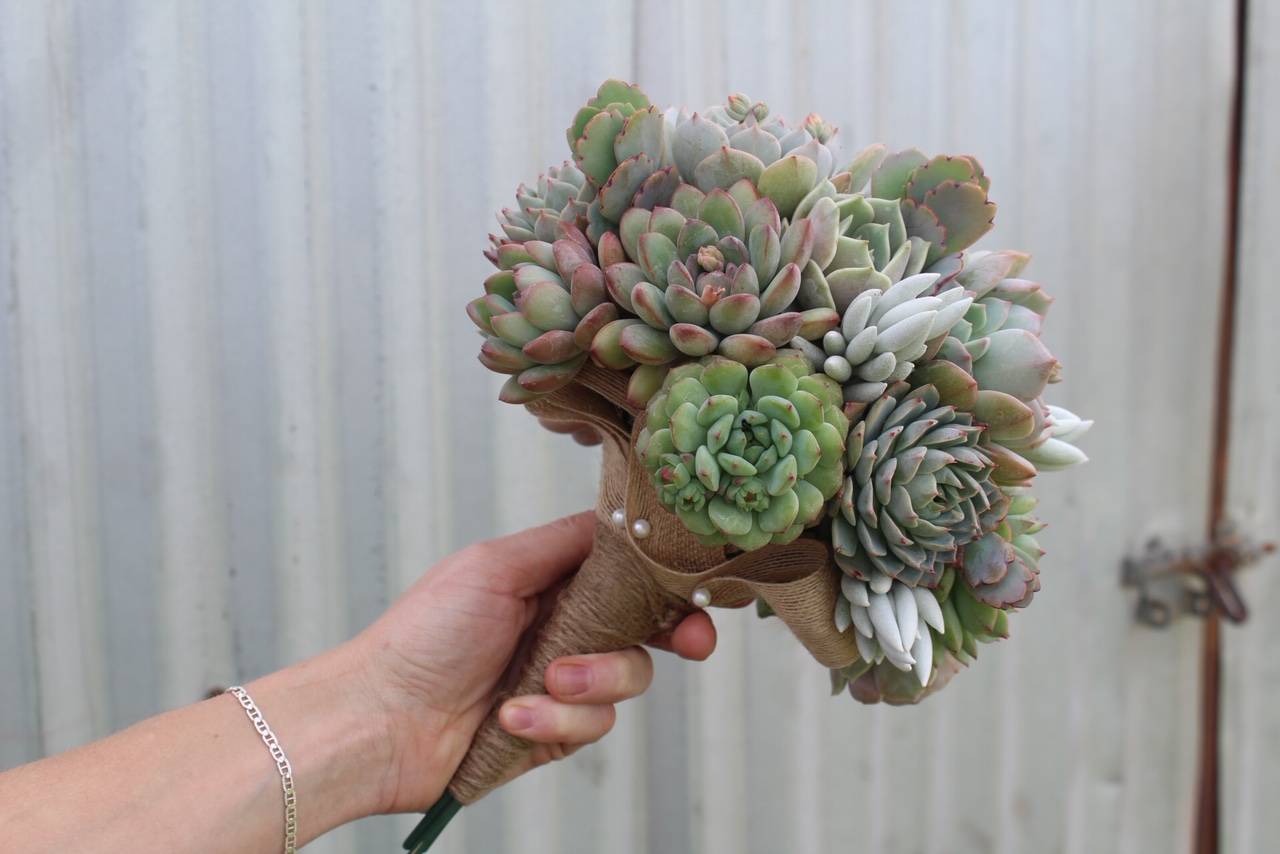 * All arrangements made by: *
She is our AMAZING succulent wedding arrangement florist and we're blessed to work with her.
She creates all our succulent bouquets, boutonnieres, corsages, hair combs, crowns, cuffs etc...
All these items are hand crafted offsite at Ambers Floral Studio. We vouch for her amazing work and know you'll be blown away by the product.
Thank you for trusting us.
- The Succulent Source
People Love Our Succulent Bouquets! Have a Read:
Small succulent bouquet
I had to postpone my wedding one year and the Succulent Source was so helpful and easy to work with. My bouquet came a day before the wedding and was beautiful. The succulents were healthy and varied in color. Cannot recommend enough!! We are now trying to get the succulents to root so we can plant them. The bouquet is very heavy, so plan accordingly for transporting. I just held mine and it was fine.
Beautiful Bouquet
The bouquet was beautiful! I received so many compliments on the uniqueness of the bouquet. The bouquet arrived before my wedding date ( several days ) does not need water. I planted my succulents after the wedding !
Lovely Bouquet!
This bouquet was amazing! I ordered the Medium bouquet with real flowers and brown twine. Amber was so easy to work with, and she really walked me through all the types of plants that could be incorporated. I told her that I really like the bouquets I've seen with unique textures and shapes, and she really got creative with this! It turned out so well! It arrived with plenty of time before the wedding (three days before, shipping to Arizona). In choosing the live flowers, Amber gave some really good suggestions on which ones ship the best, so everything was in perfect condition when it arrived. The succulents were gorgeous, and about two weeks after the wedding, I separated the bouquet and planted them all in a few different containers (several already had a few roots growing, so hopefully they continue to grow well for a long time to come!). The succulents from this place are lovely and Amber designs just the most beautiful bouquets with them. Thank you so much!
Payment & Security
Your payment information is processed securely. We do not store credit card details nor have access to your credit card information.