Description
Succulent Bouquets are fully customized to your needs!
Pick your size, colors, etc...
Email amber@thesucculentsource.com AFTER you order.
Want to add some fresh or fake flowers to the succulent bouquet?
No problem, but there is an additional fee.
Succulent Bouquets are made up of :
Small - (14) 2.5" succulents
Medium - (18) 2.5" succulents
Large - (21) 2.5" and (1) 4" succulent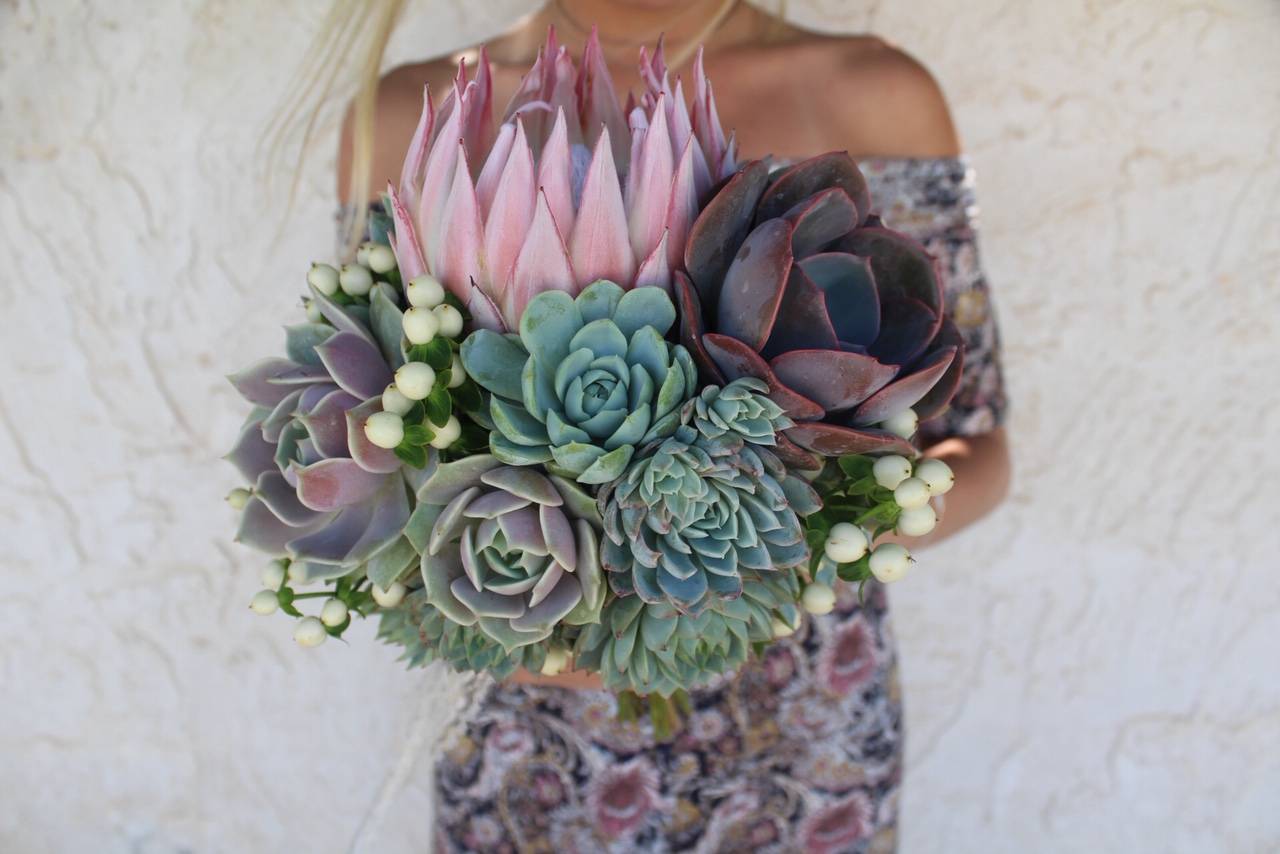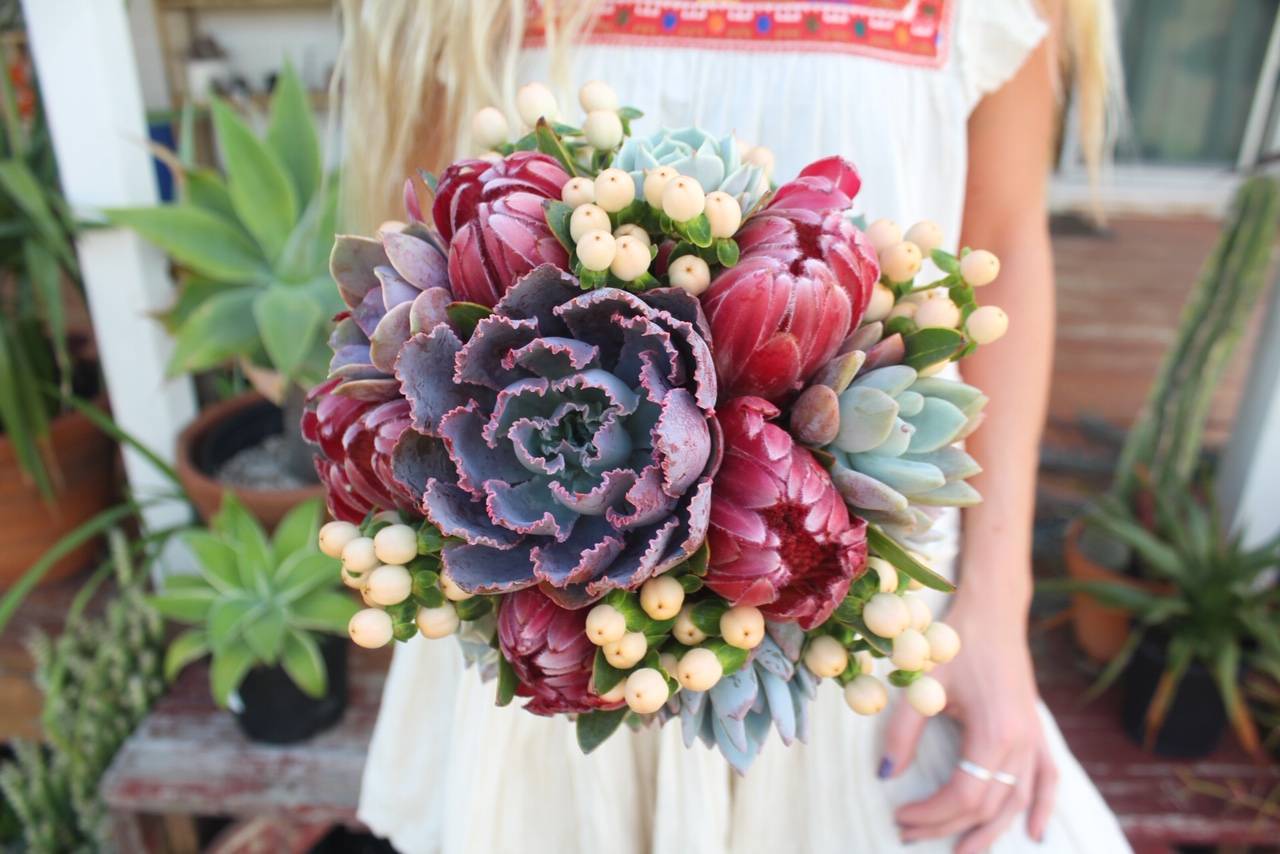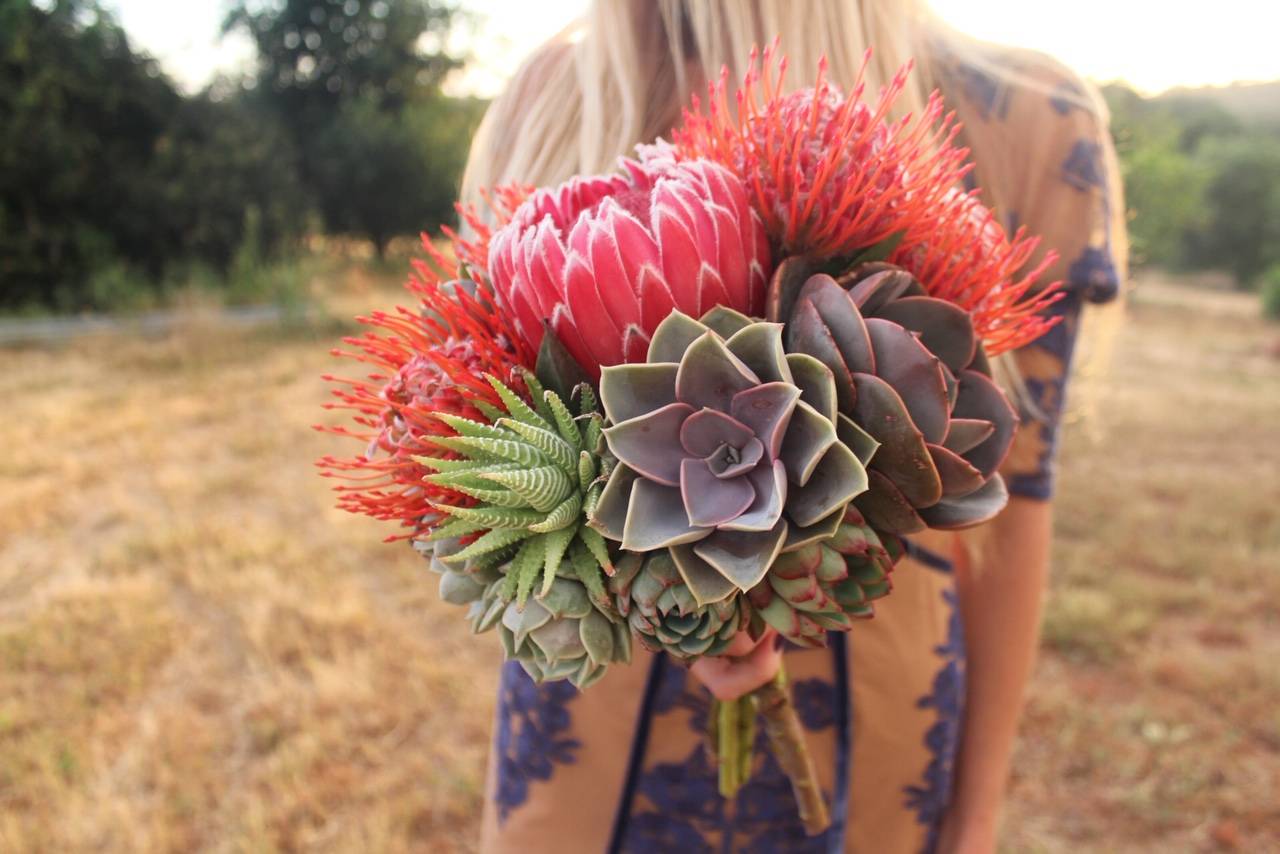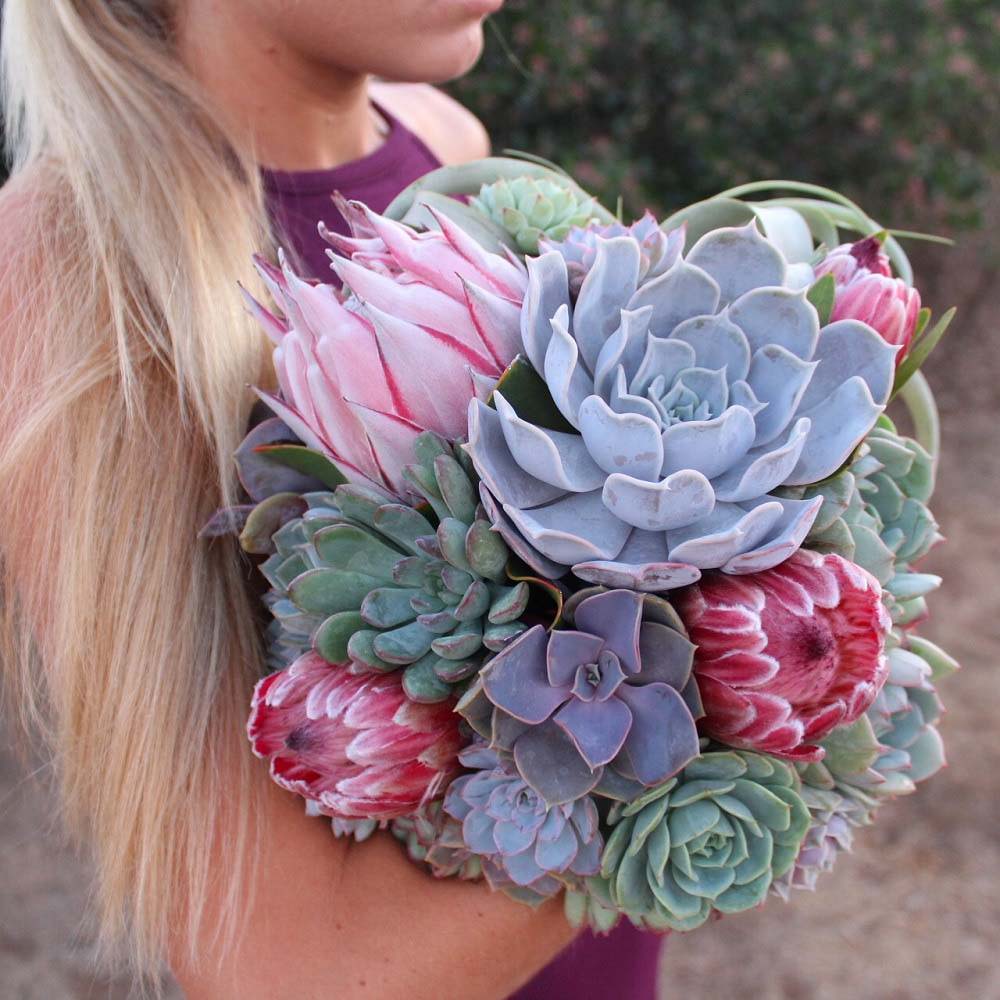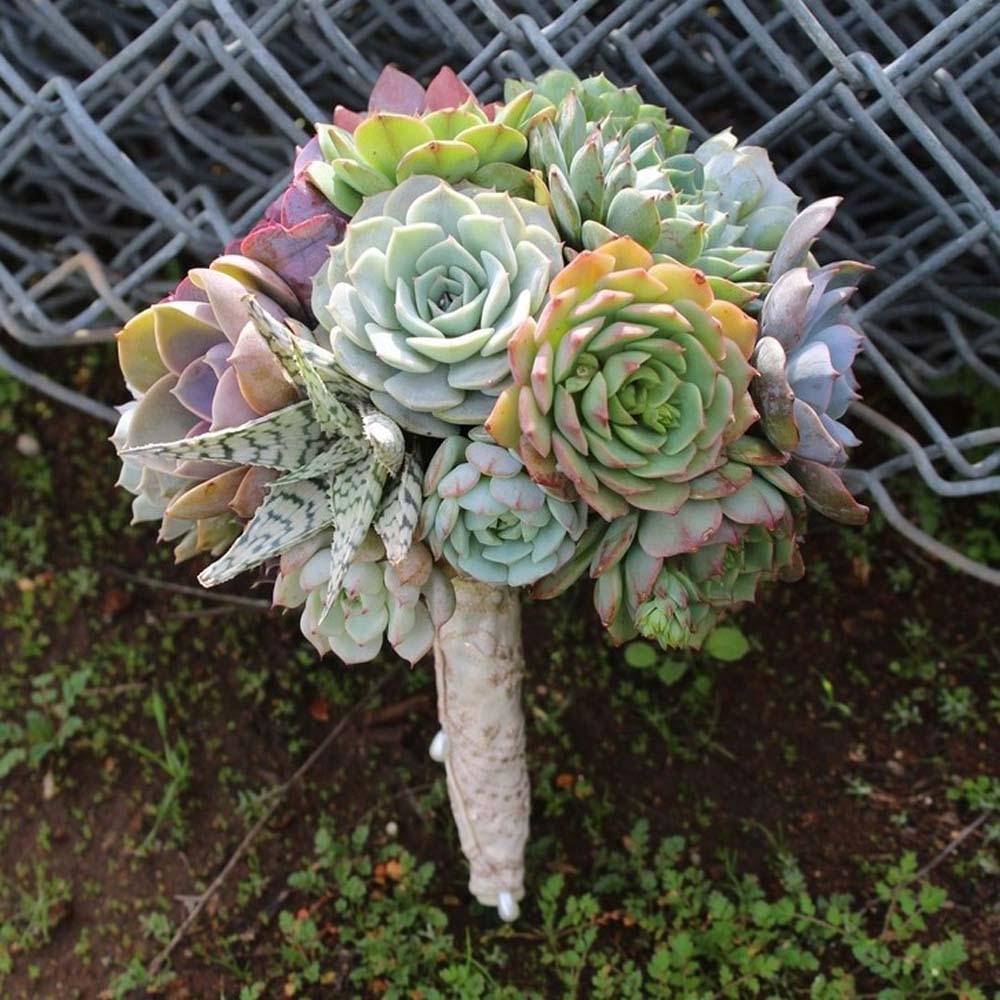 Don't Wait!
Order today and we'll delay shipment for your event.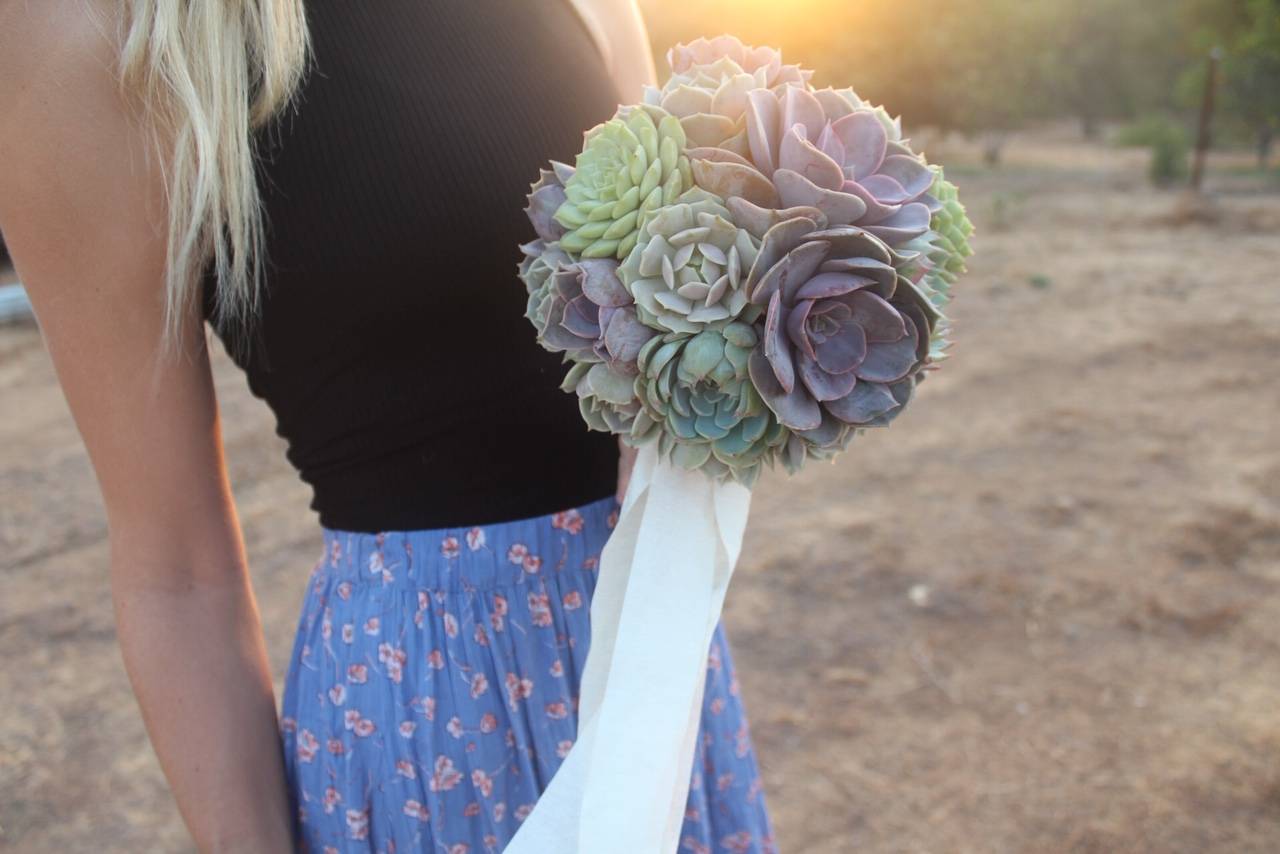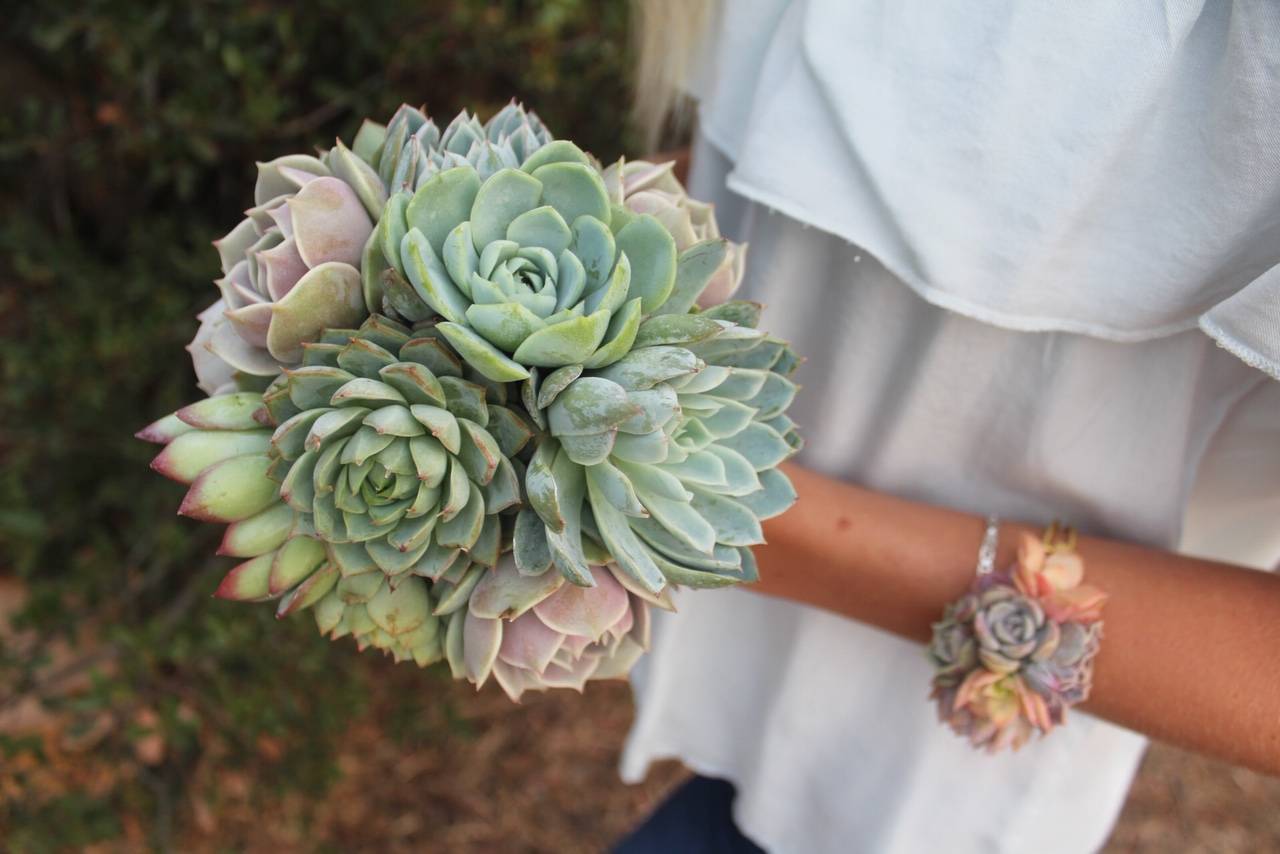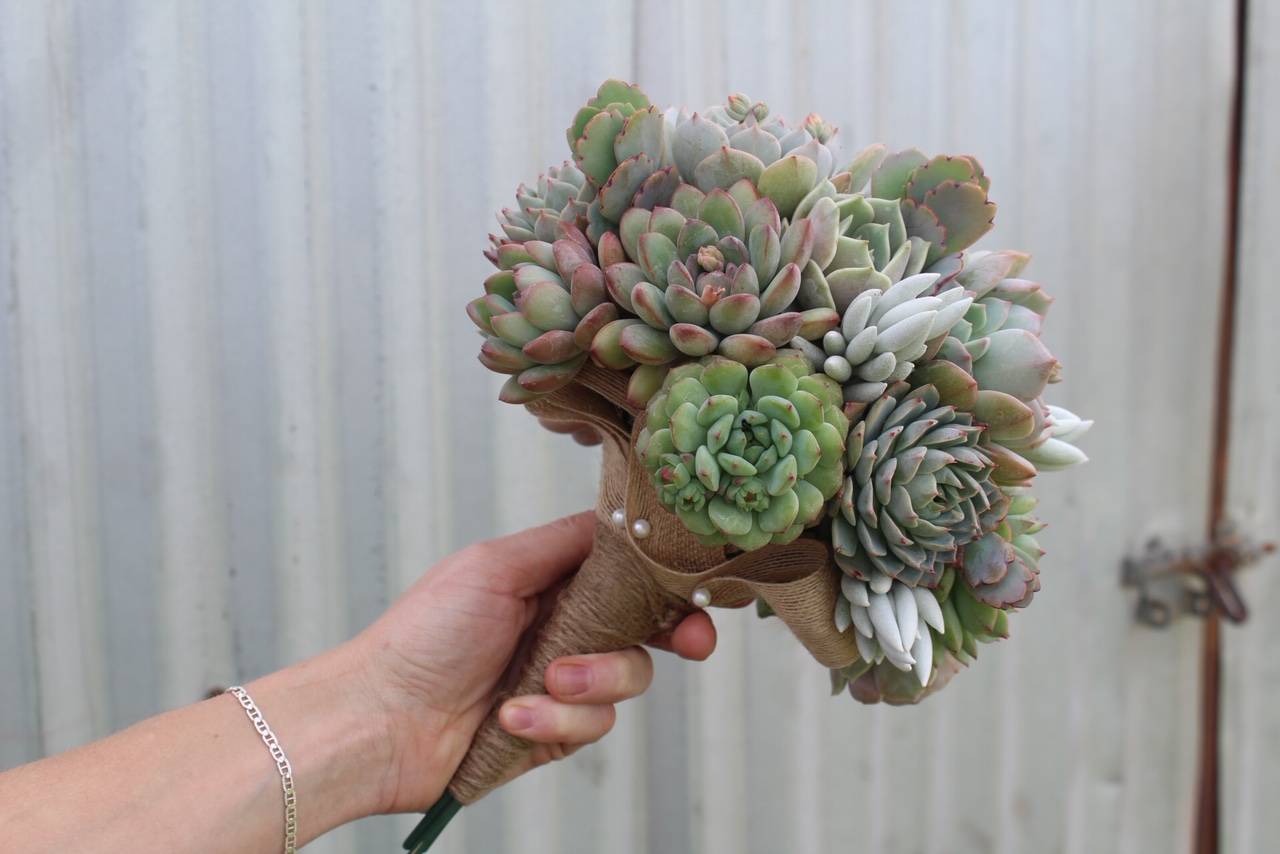 * All arrangements made by: *
She is our AMAZING succulent wedding arrangement florist and we're blessed to work with her.
She creates all our succulent bouquets, boutonnieres, corsages, hair combs, crowns, cuffs etc...
All these items are hand crafted offsite at Ambers Floral Studio. We vouch for her amazing work and know you'll be blown away by the product.
Thank you for trusting us.
- The Succulent Source
People Love Our Succulent Bouquets! Have a Read:
Wonderful
I loved ours, only recommendation make sure you get a good sturdy vase for transportation mine were very heavy and overturned and some broke off. Other than that truly amazing.
Outstandingly beautiful. Arrived on time and in excellent packaging. Could not have asked for anything better!!!
beautiful bouquet and succulents
I ordered several succulents, which I arranged for my centerpieces, and I also ordered a medium bouquet. I was glad that the medium size turned out as expected and nothing was damaged in the shipping process. It was fun to pot the succulents afterward also! These are some photos I took of my bouquet. The succulents were exactly what I was looking for in green and purple tones. Everyone took the centerpieces home as favors :)
Thank you so much for sharing this picture. It was our pleasure to be a small part in your special day.
Payment & Security
Your payment information is processed securely. We do not store credit card details nor have access to your credit card information.