Description
Succulent Combs are fully customized to your needs!
Pick your style, colors, etc...
Email us AFTER you order (or put requests in the notes at checkout).
"That Hair!
Wow.
Beautiful."
- Jealous Brides
Succulent Combs look amazing and last for weeks.
After that, remove and plant the succulents, and your memories will grow!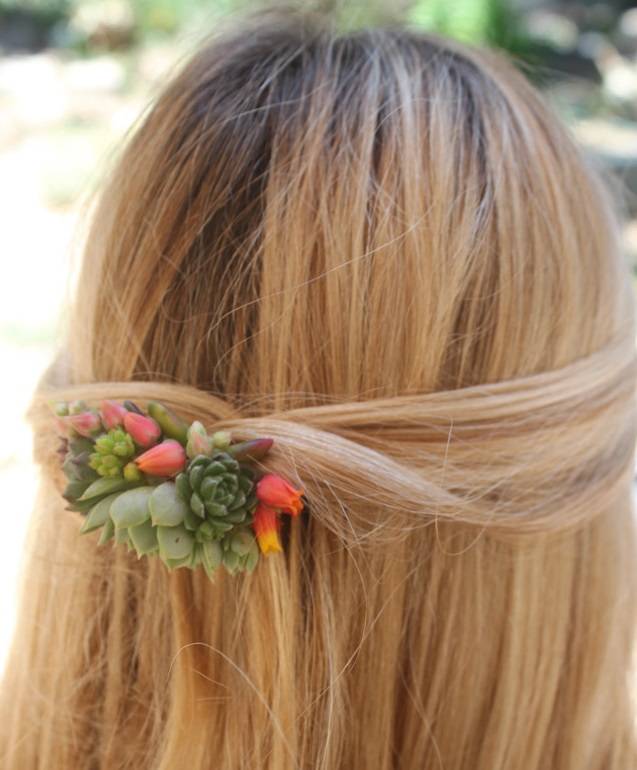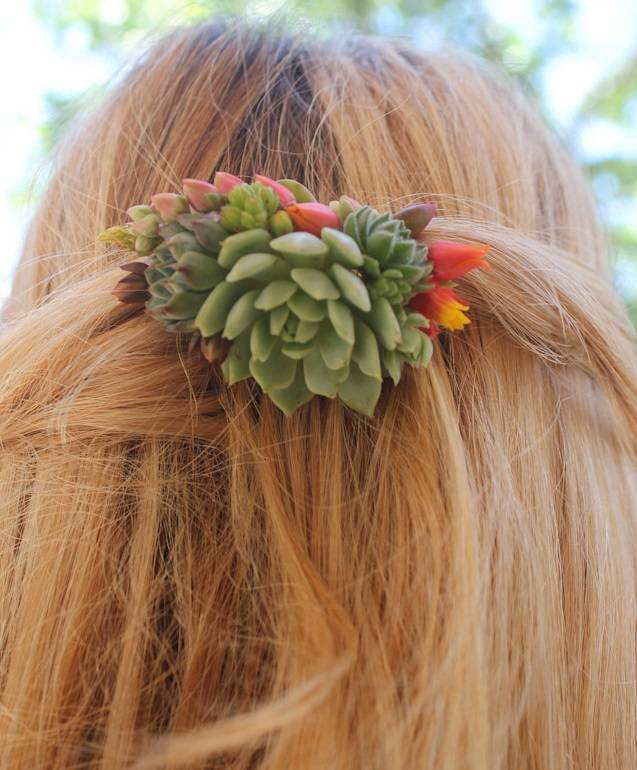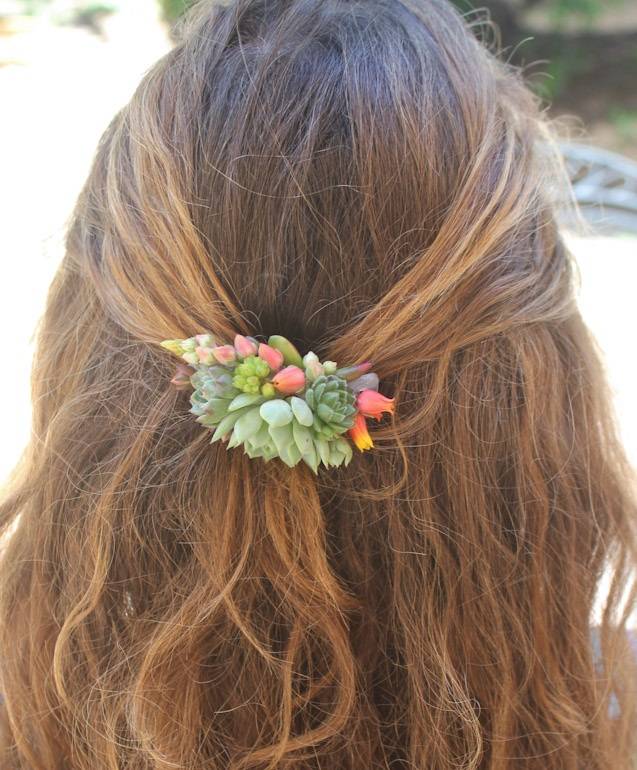 Don't Wait!
Order today and we'll delay shipment for your event.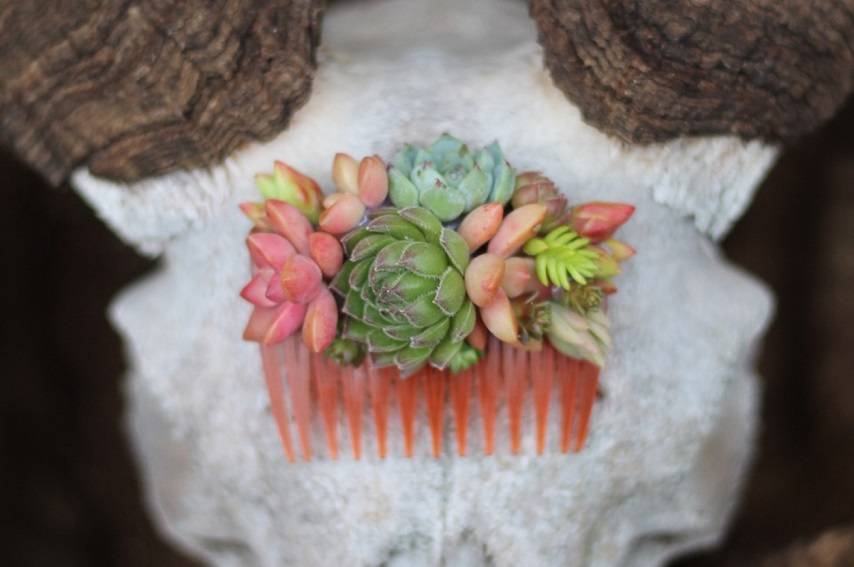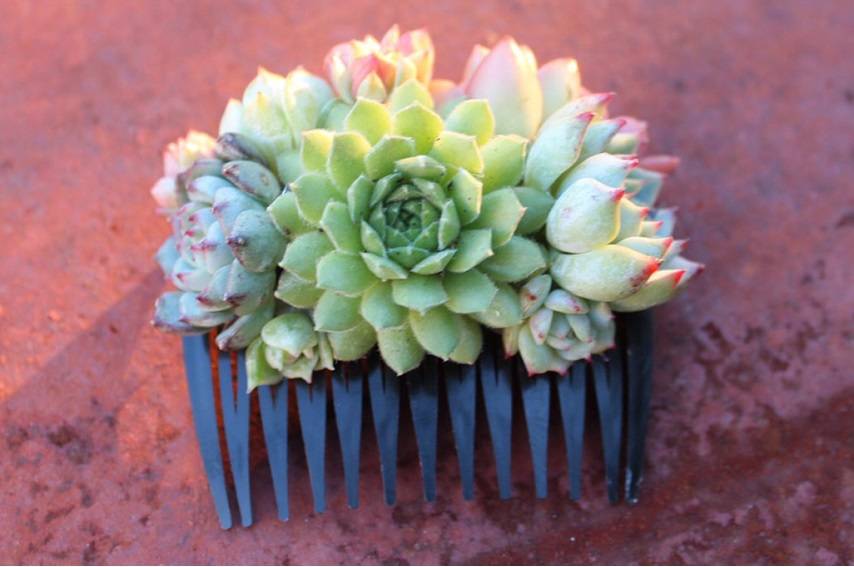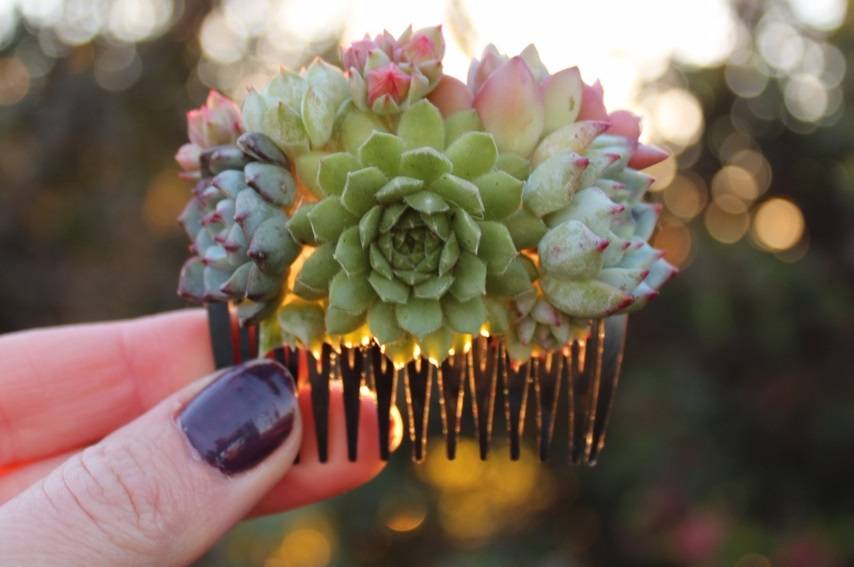 * All arrangements made by: *
She is our AMAZING succulent wedding arrangement florist and we're blessed to work with her.
She creates all our succulent bouquets, boutonnieres, corsages, hair combs, crowns, cuffs etc...
All these items are hand crafted offsite. We vouch for her amazing work and know you'll be blown away by the product.
People Love Our Succulent Comb - Live! Have a Read:
Payment & Security
Your payment information is processed securely. We do not store credit card details nor have access to your credit card information.