Description
Use succulent cuttings for DIY projects!
Stunning Succulent Wedding Cuttings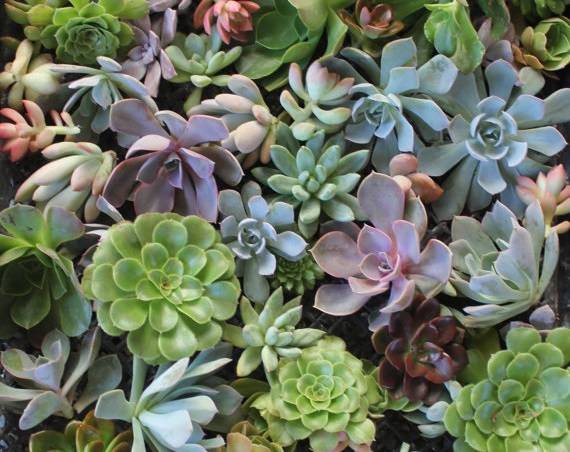 Our flower shaped succulent cuttings are great for:
Bouquets & Boutonnieres
Corsages & Hair Accents
Cake toppers
Table decor & Accent pieces
Centerpieces
Your order may vary from the pictures, depending on season and stock. Cuttings could include Aeoniums, Echeverias, Sedums, Sempervivum, Graptosedum, etc
Match your succulents to your wedding colors!
We can do a variety of show stopping pastels or you can request only certain colors to match your wedding.
What are their size and shape?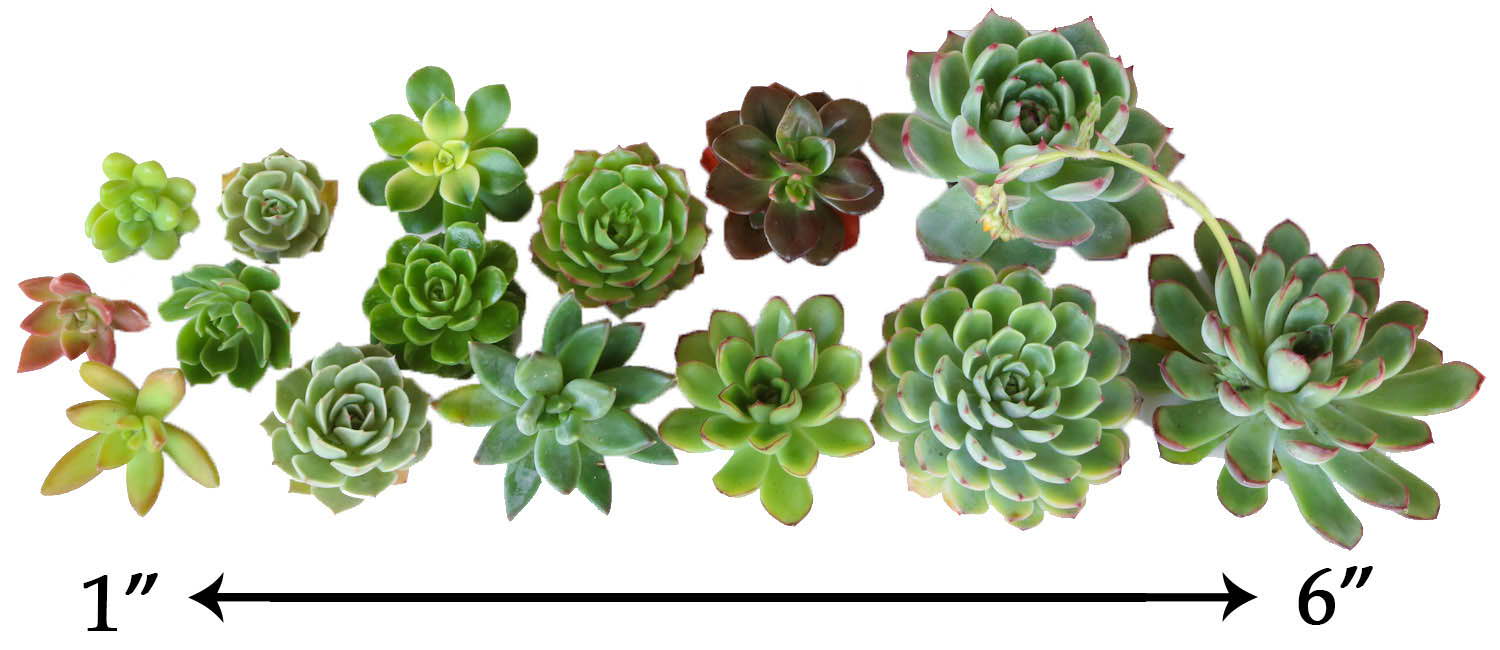 You pick!
Options from 1-6 inches in diameter. All Rosette (Flower) Shaped

**Diameter size is approximate,
sizes may vary based on multiple factors**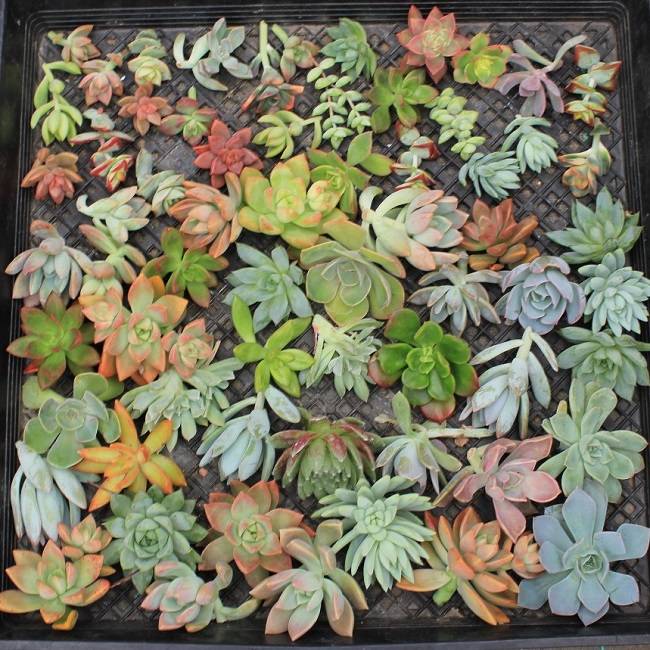 1 - 3 inch
Great for boutonnieres, corsages, hair pieces, accents...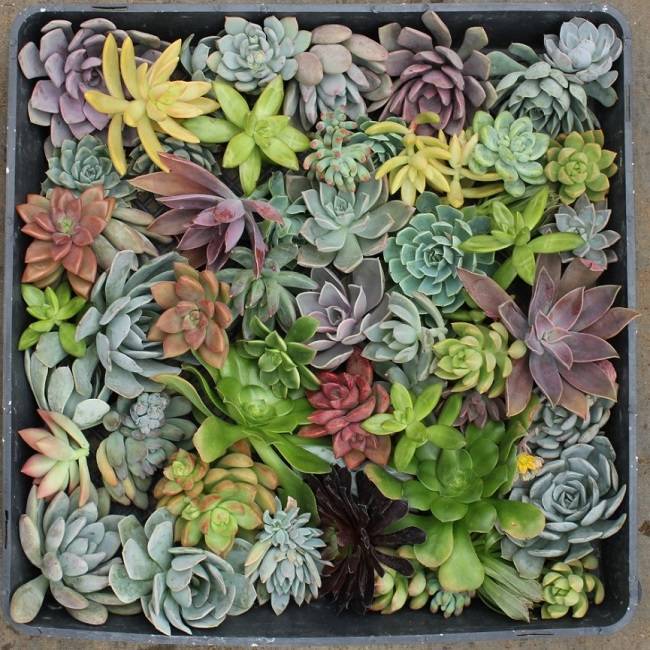 2 - 4 inch
Ideal for accents and focals in bouquets, centerpieces, etc.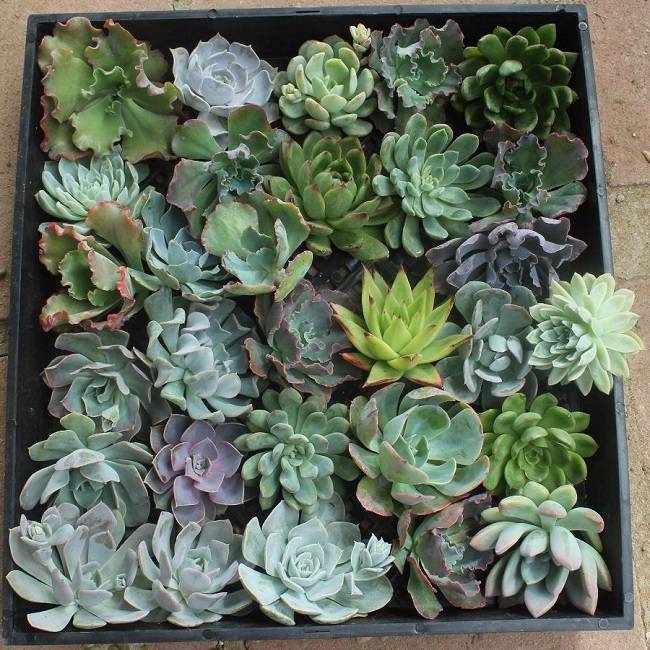 4 inch
Perfect for focal pieces in bouquets, decor, cakes toppers, centerpieces, etc.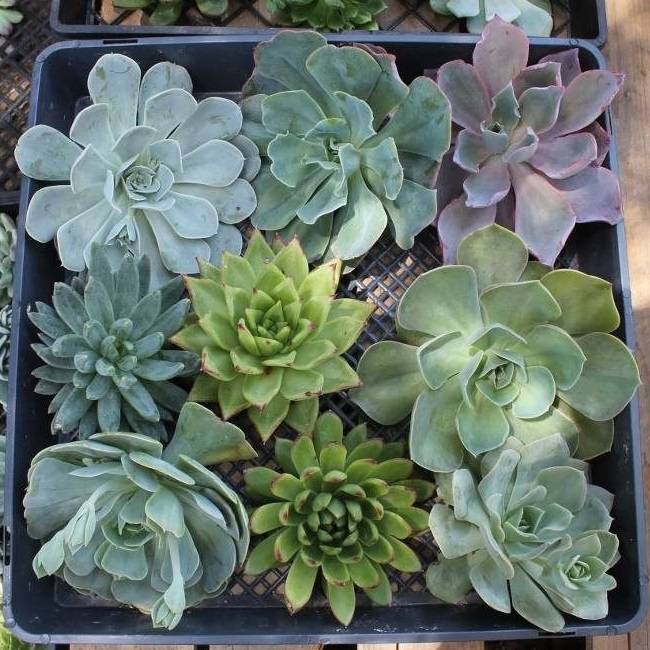 6 inch
Great for table decor and accents.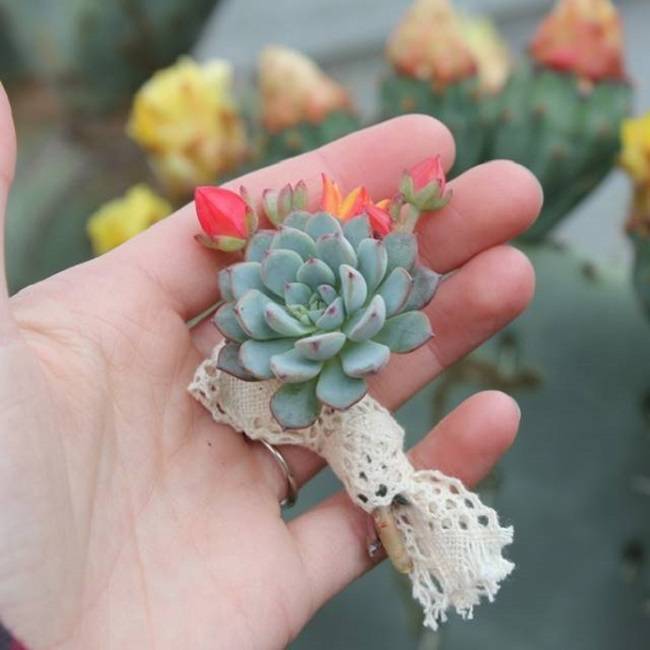 1.5" DIY Boutonniere
The perfect mini size for making boutonnieres & hairpieces.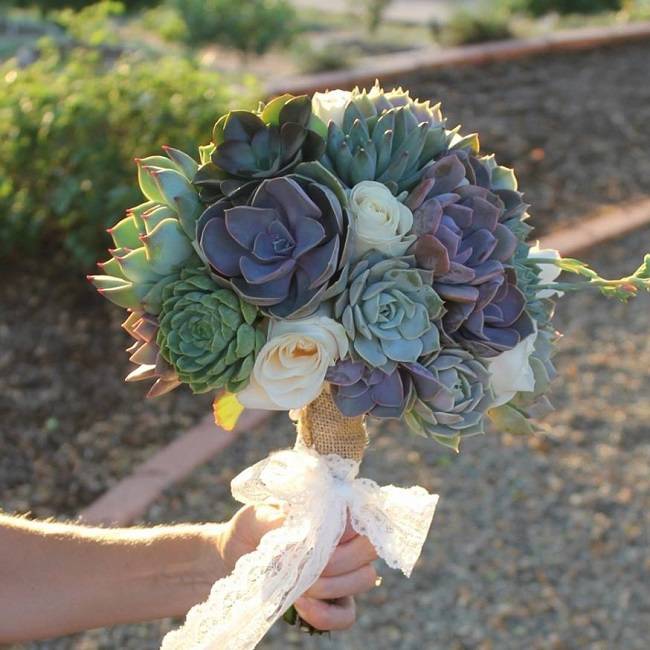 2.5" DIY Specialty
The #1 pick for bridal bouquets. Also great for corsages, cake toppers and decor.
Ordering for an event? Leave a note at checkout so we ship at the best time.
How do they stay in place?
Succulents do not always come with long stems, most rosettes (these cuttings) grow close to the soil line.

Floral wiring is often used by the pros when making arrangements until they naturally root and can hold themselves tight!

See YouTube videos showing how cuttings can be secured.
How do cuttings stay alive?
They no longer have a way to take in water. They will slowly decline in appearance until they are rooted, then they will begin perking up.

Succulent cuttings will often look worse before looking better, allow rooting to insure this!

You can trim them yourself and have additional cuttings!
What can I do with cuttings when I'm done?
Why throw away expensive cut flowers after your event? You can replant your succulent cuttings!!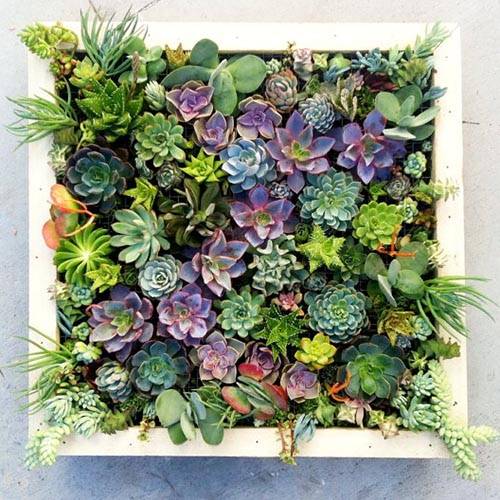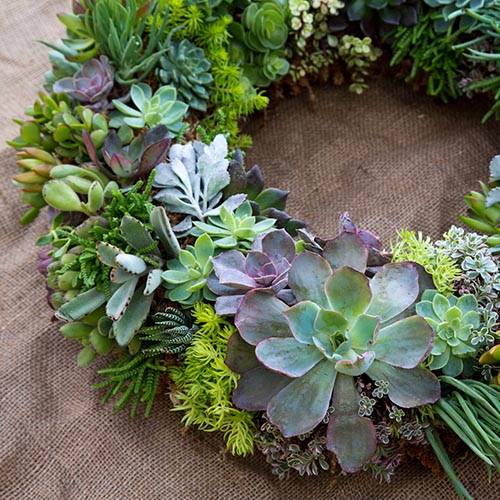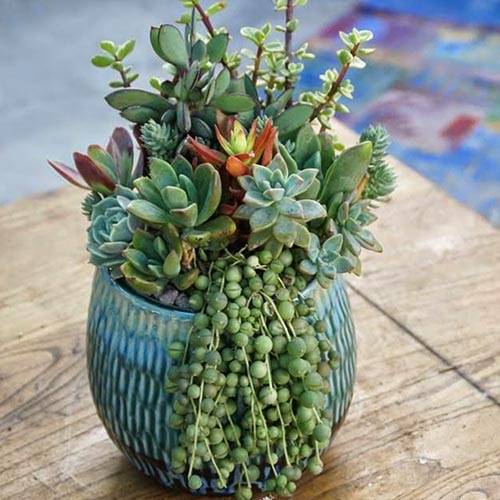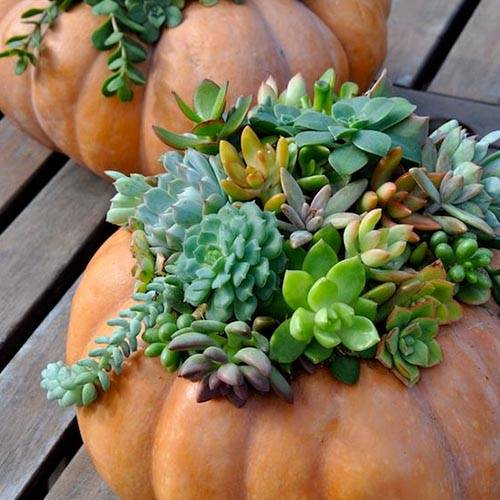 Have more cuttings questions?
See our Cutting FAQ for info needed on rooting and succulent cuttings!
People Love Our Cuttings - Wedding Rosette Succulents! Have a Read:
Saved the day!
I had to make wedding bouquets for a dear friend and she wanted to use succulents; something I'd never used before in a bouquet. Becky was very helpful in not only getting the succulents to me last minute, but in helping me understand how to care for them until time for the wedding. The cuttings were beautiful, and in the colors I specifically asked for! My pictures aren't the best, but you can see how perfect the succulents fit into the bouquets. I had a very happy bride, and I was very pleased with the personal service and care I received from The Succulent Source!
Exceptional quality and top notch service
I purchased 110 succulent cuttings for my wedding reception decor. My succulents arrived in perfect condition and were absolutely gorgeous. They added the exact special touch that we were hoping for with our wedding reception decor. The team at The Succulent Source were amazing to work with and the communication was quick. I received a tracking number for my package and each package was carefully wrapped and labeled inside of the box so that I knew what size succulents were inside each smaller bundle. I had looked online for several weeks for a succulent company to help us out, choosing The Succulent Source was the absolute best decision!
Wedding Wow
I bought the large rosettes as well as smaller rosette cuttings along with boutonnière and miscellaneous cuttings.
The variety was spectacular!! I was able to make everyone a unique flower design and a beautiful flower girl head piece.
Everything arrived in good shape and on time. I highly recommend ordering from The Succulent Source, I will be ordering again soon.
Payment & Security
Your payment information is processed securely. We do not store credit card details nor have access to your credit card information.