Description
Succulent Bouquets are fully customized to your needs!
Pick your size, colors, etc...
Email us AFTER you order (or put requests in the notes at checkout).
Want to add some fresh or fake flowers to the succulent bouquet?
No problem, but there is an additional fee.
Succulent Bouquets are made up of :

Flower Girl - 3" diameter
Small - 5-6" diameter
Medium - 6-7" diameter
Large - 8-9" diameter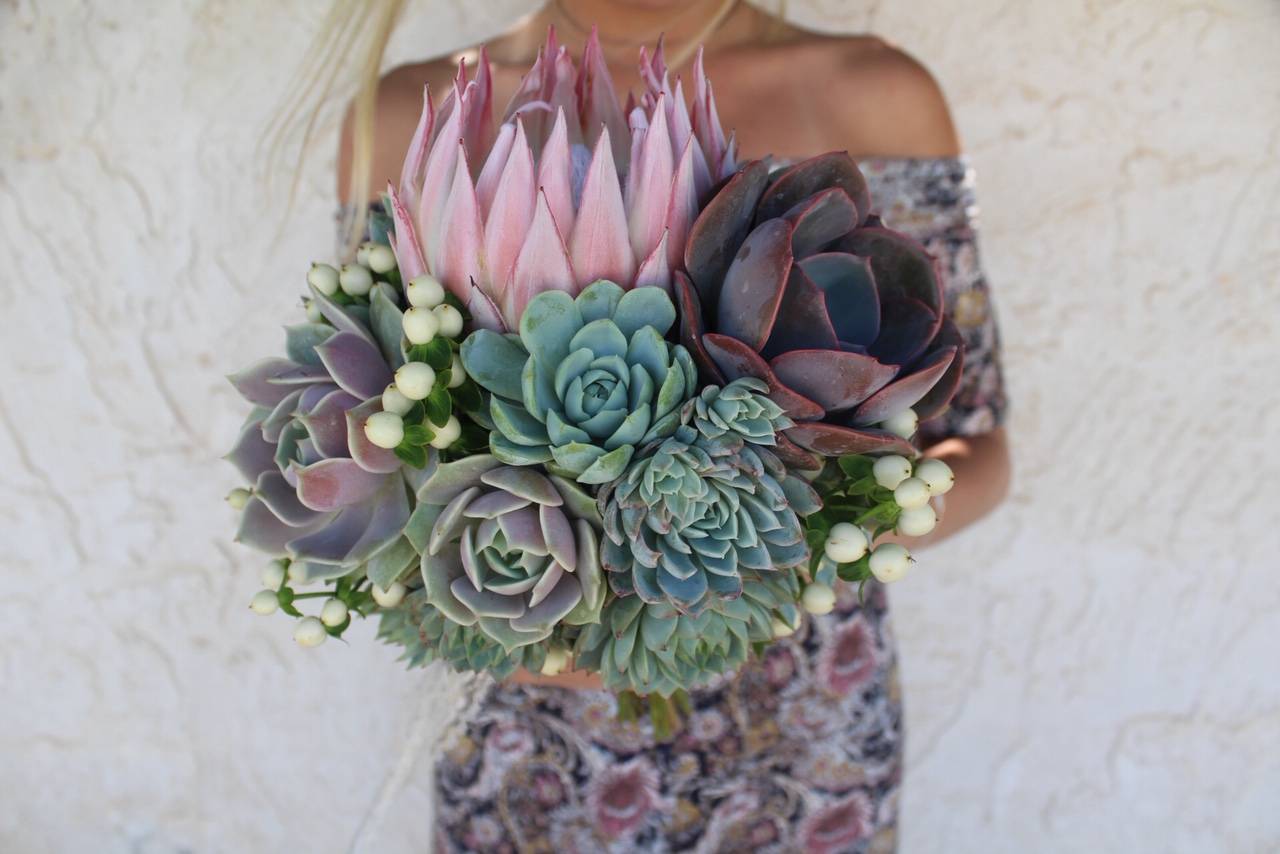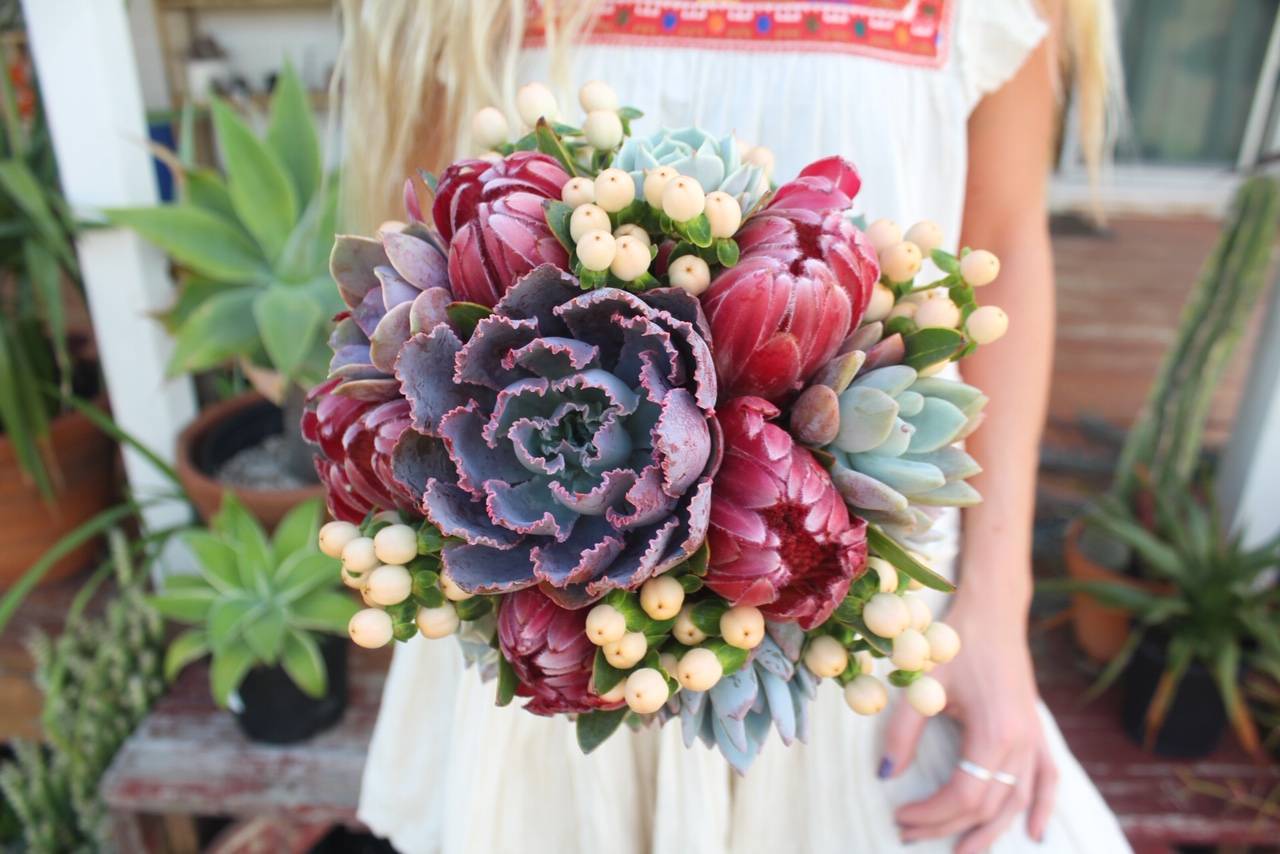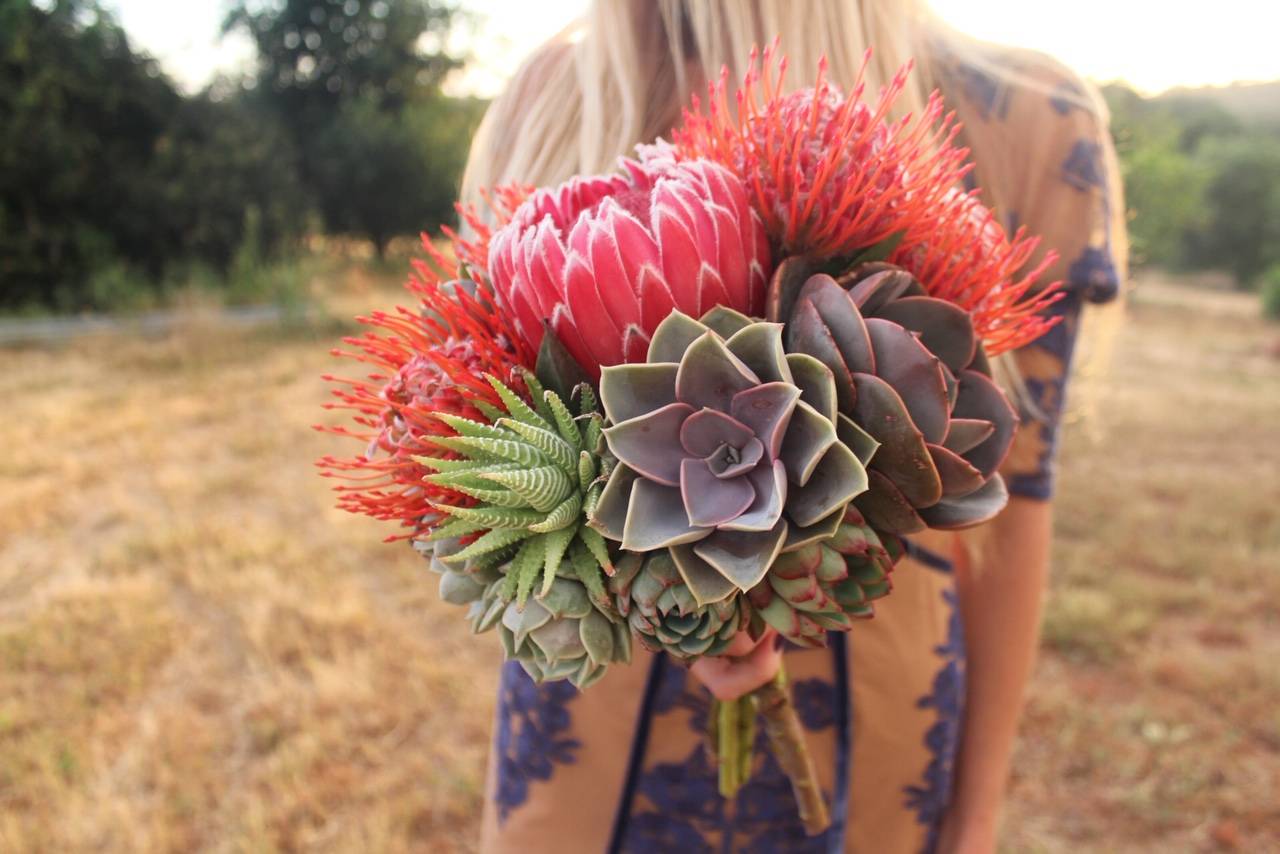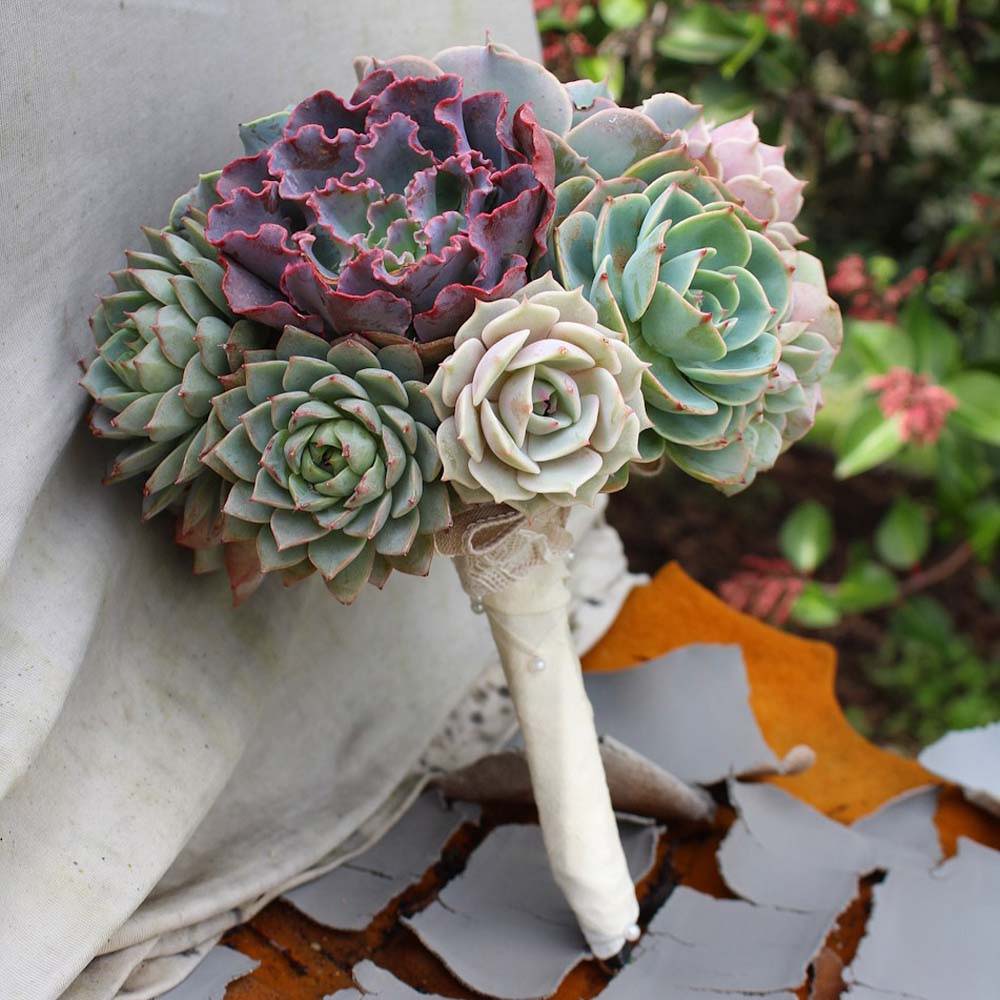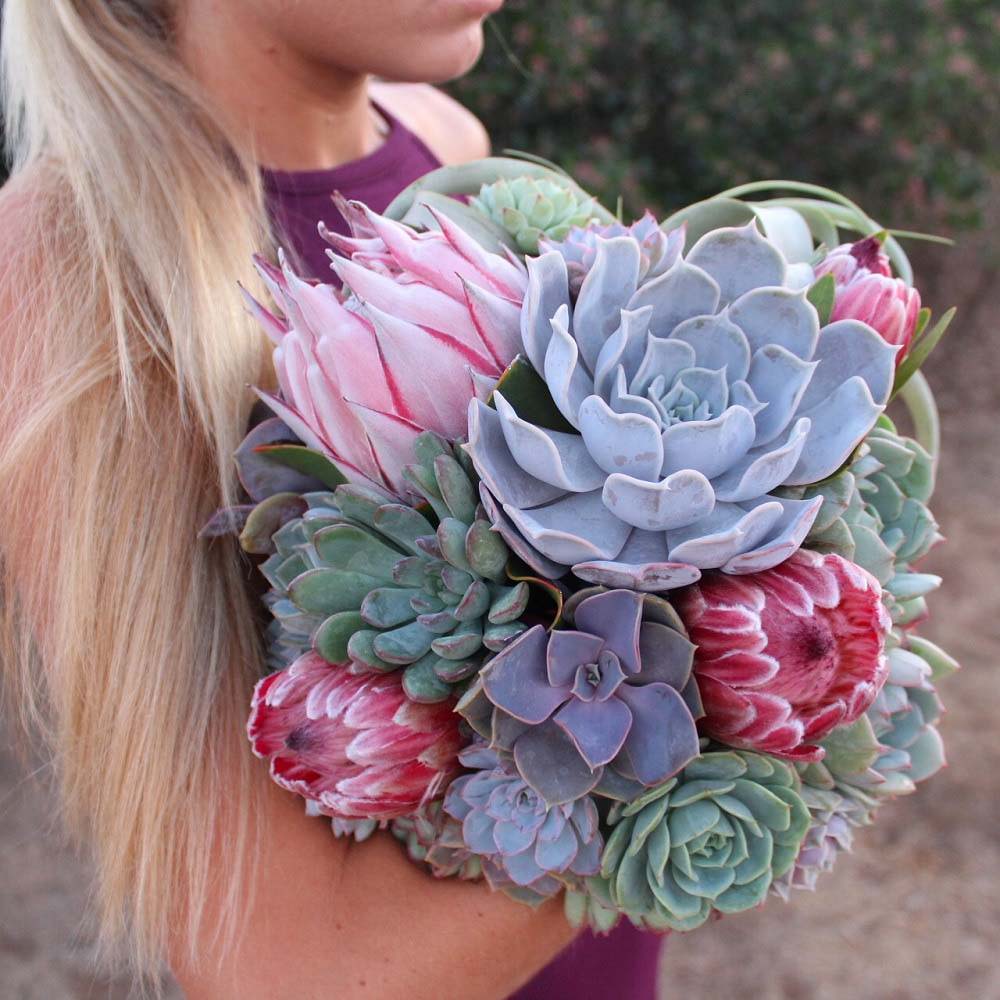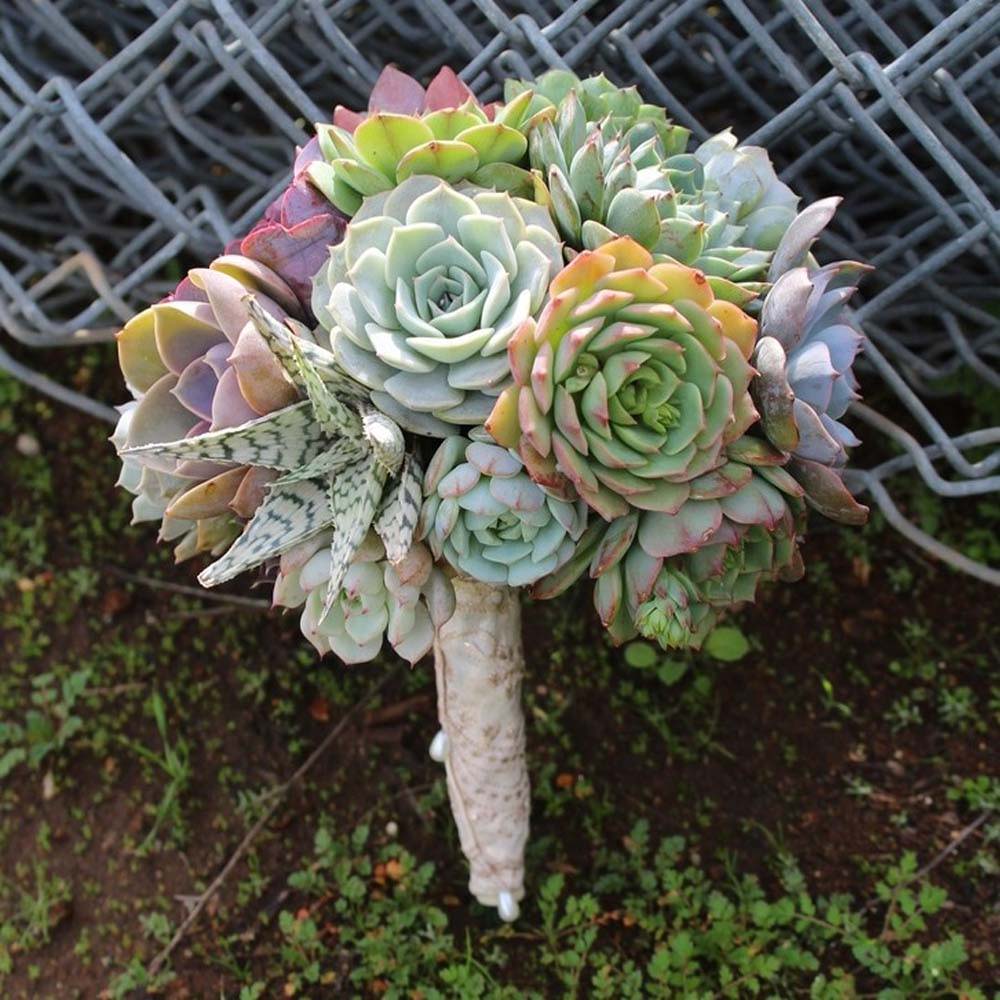 Don't Wait!
Order today and we'll delay shipment for your event.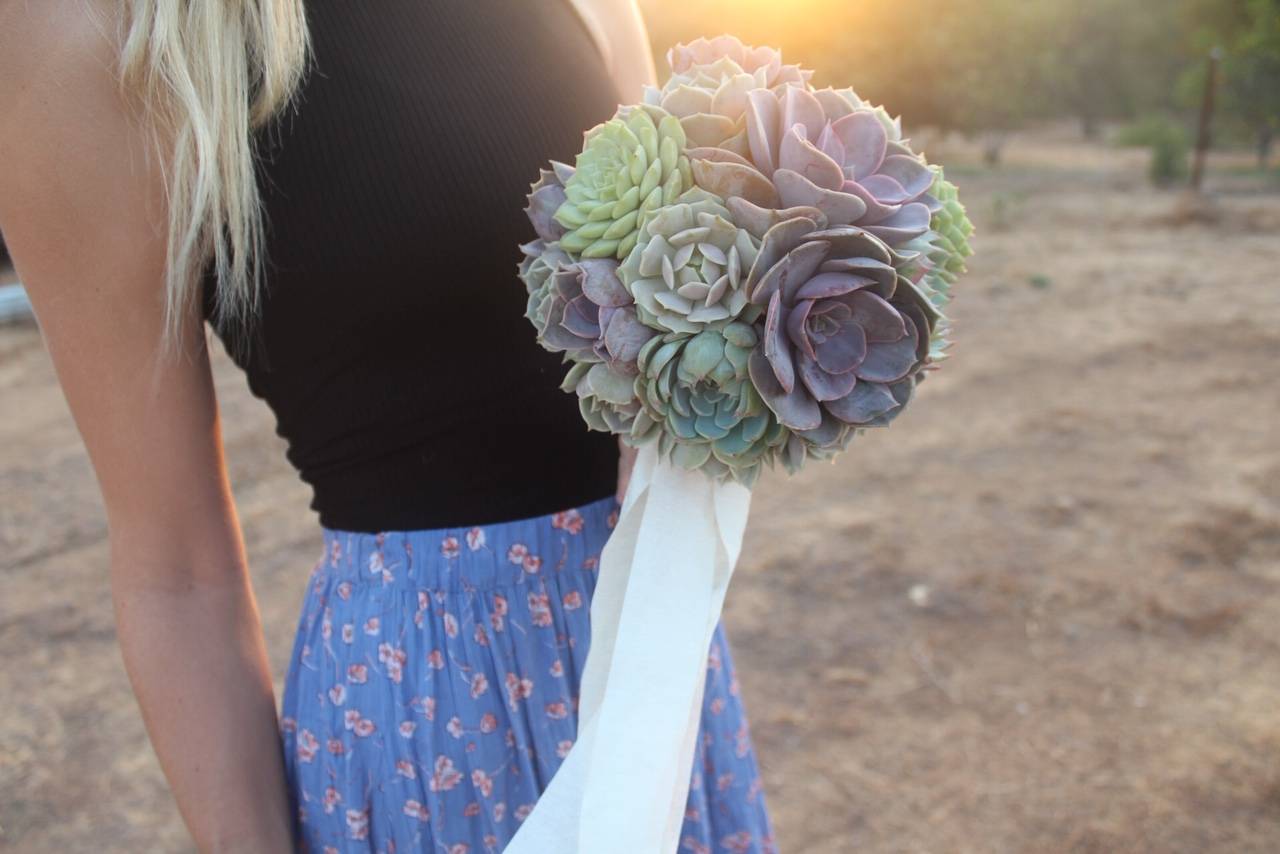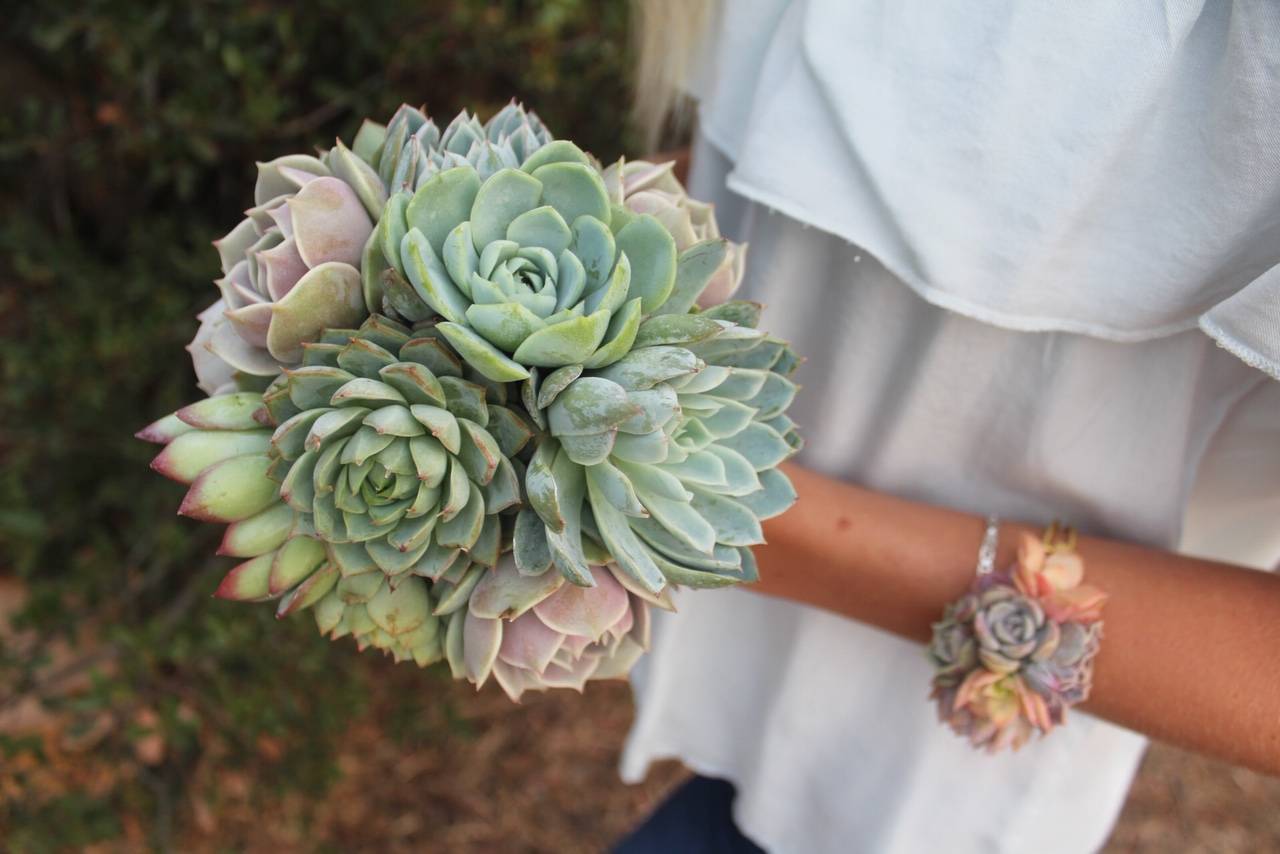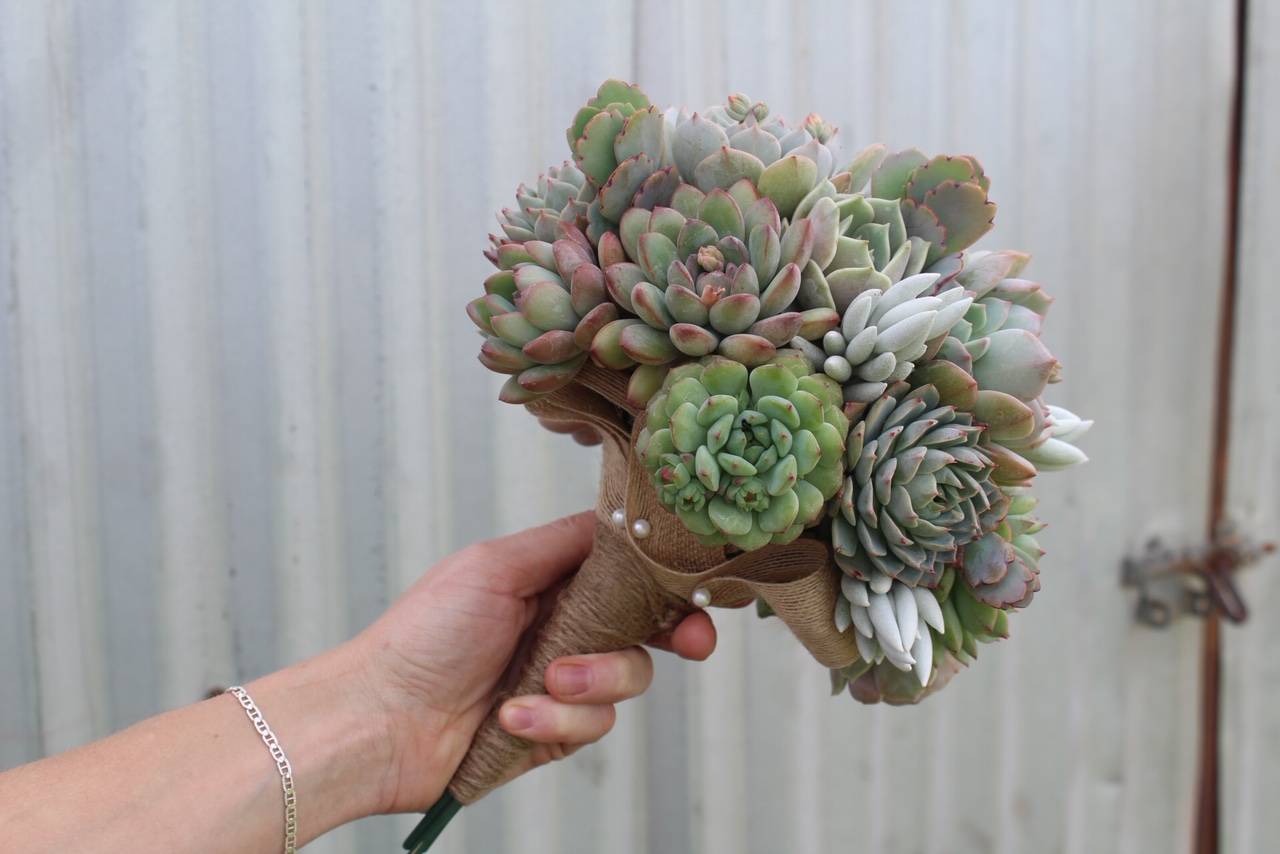 * All arrangements made by: *
She is our AMAZING succulent wedding arrangement florist and we're blessed to work with her.
She creates all our succulent bouquets, boutonnieres, corsages, hair combs, crowns, cuffs etc...
All these items are hand crafted offsite. We vouch for her amazing work and know you'll be blown away by the product.
Thank you for trusting us.
- The Succulent Source
People Love Our Succulent Bouquets! Have a Read:
No regrets! LOVE LOVE LOVE
I purchased one Large and two Small Succulent Bouquets (Succulents only) and some Boutonnieres for my wedding in March 21. I'm not lying when I say that when they arrived - I COULD NOT STOP STARING! Omg they were just so beautiful and unique and MINE! I was in love. One of the best decisions in wedding planning, and it helped me make some final decor decisions I was on the fence about. About 2 weeks after the wedding, I deconstructed the bouquets - which was way more fun that I expected, I was terrified and a little heartbroken at first but it was exciting to see each individual succulent when I was done. I have my succulents all in planters now, some didn't make it but most are now thriving. I was a newbie to succulent care so I had a learning curve. I look forward to enjoying them for years to come! Highly recommend. Pro tip - save any leaves that come off in the deconstruction process and you might get some new babies!
Small succulent bouquet
I had to postpone my wedding one year and the Succulent Source was so helpful and easy to work with. My bouquet came a day before the wedding and was beautiful. The succulents were healthy and varied in color. Cannot recommend enough!! We are now trying to get the succulents to root so we can plant them. The bouquet is very heavy, so plan accordingly for transporting. I just held mine and it was fine.
Beautiful Bouquet
The bouquet was beautiful! I received so many compliments on the uniqueness of the bouquet. The bouquet arrived before my wedding date ( several days ) does not need water. I planted my succulents after the wedding !
Payment & Security
Your payment information is processed securely. We do not store credit card details nor have access to your credit card information.